Twitter has begun rolling out a way to not only add stickers to your photos, but to also have them be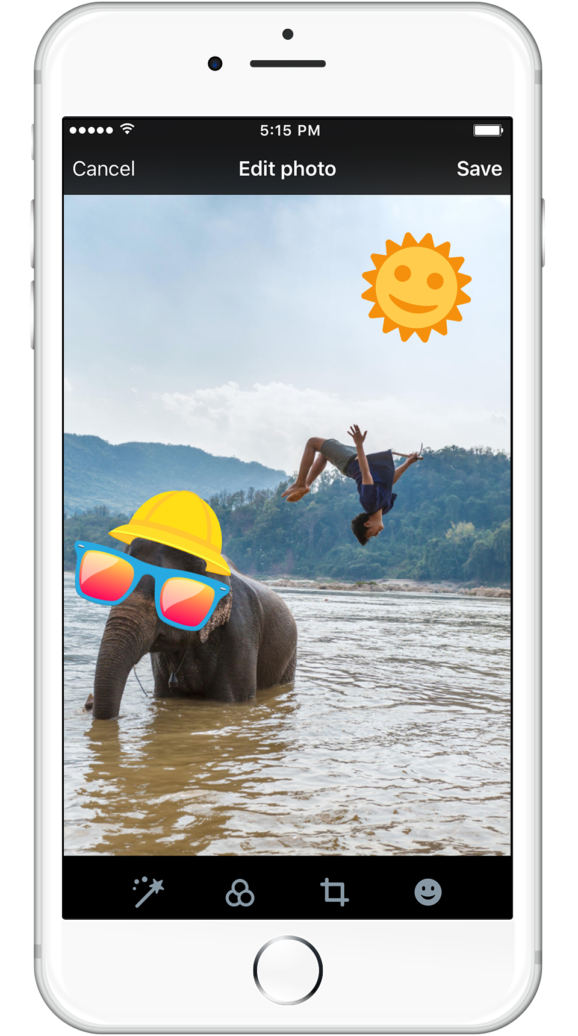 searchable. In the app, choose from a "rotating set of stickers," then resize and move them around as you see fit on any photo. After they've been tweeted, you can search based on the stickers added.
Native support for photos was added to Twitter five years ago, and the company has slowly been incorporating features, but nothing on the scale of what you'd expect from Instagram. According to Twitter chief marketing officer Leslie Berland, millions of tweets with photos are sent daily, and the inclusion of what's being called "visual hashtags" will usher in a new search capability — what hashtags did for tweets, stickers will now do for photos.
"#Stickers give people a fun way to add their own unique style to their photos and connect them with others around the world," explained Berland. "By making stickers searchable, like hashtags, we're enabling the best of Twitter: Making it easy for people to create conversations around events and experiences that are happening right now."
These sticker packs cover a variety of categories, including accessories, smiley faces and emoticons, animals, food, sports, transportation, technology, symbols, flags, and more.
Embeddable stickers aren't exactly new, as others — such as Path and Snapchat — have supported them for a while. However, having them be searchable will come in handy when looking up specific photos on Twitter, and also on search engines like Google. This should also appeal to advertisers, giving them another opportunity to target their promoted posts. Earlier this month, Twitter allowed emojis to be targeted, and while the company hasn't explicitly said stickers are fair game, it's not far-fetched to think it could happen soon.
Previous updates to photos on Twitter include the addition of filters and tags, along with editing capabilities, such as cropping; making them more accessible to users who are visually impaired; and more.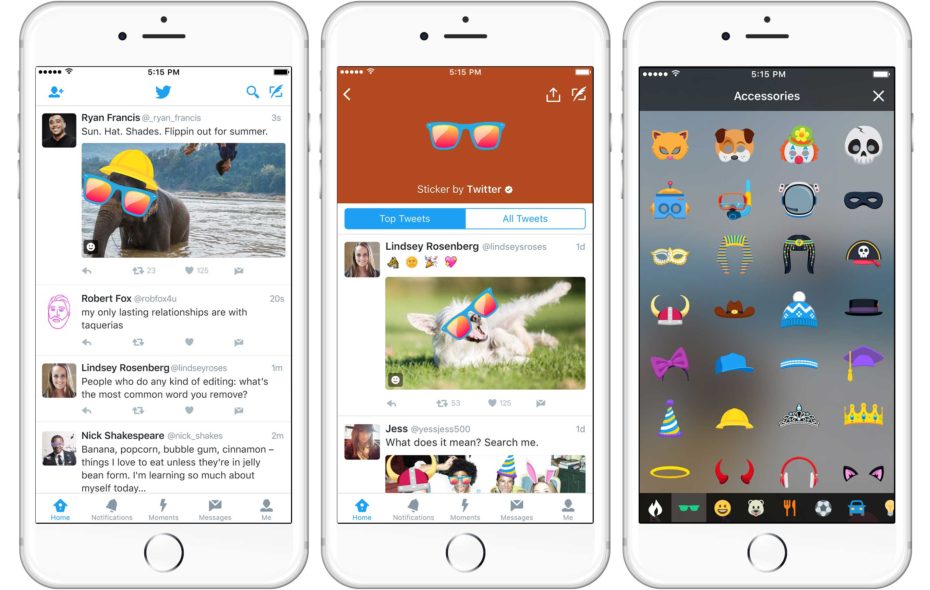 While you'll be able to view stickers on any platform where tweets are displayed, the ability to tap on a sticker and view a timeline of other photos with that sticker will only be available on Twitter's website and its iOS and Android apps. The feature will be rolling out in the coming weeks.
Source: Venturebeat