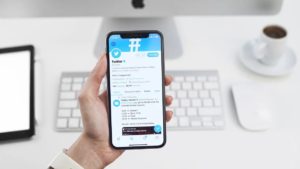 Twitter has launched a new, global video buying model. With six-second bidding, advertisers will only be charged if a video is viewed for at least six seconds, with the pixels 50% in view on the user's screen.
The social media platform said the launch is to help advertisers get their videos in front of audiences, since brand impact happens within seconds.
The bid unit is globally available on promoted video, in-stream video sponsorships and in-stream video ads for assets that are 15 seconds or less in length.
Twitter claims the new model gives advertisers the security of transacting on a longer view, but still provide a short-term video experience to viewers.
"Today we're excited to provide a flexible option for advertisers who care about the completed view metric, but are ready to lean into the mobile-first paradigm and develop short-form assets optimised for in-feed viewing," Twitter said in a statement.
Advertisers such as Dell are already using the model, working with agency VMLY&R Miami to trial the approach in Brazil.
"This six-second video ad solution, paired with compelling creative, increased our view rate by over 22% making Dell Brazil leaders in best video result in the market," said Alice Oliveira, Dell's CSB Brazil marketing director. "We continue to innovate, together with our strategic partners, to bring users content they want to see, in a way they want to see it."
Source: Mumbrella