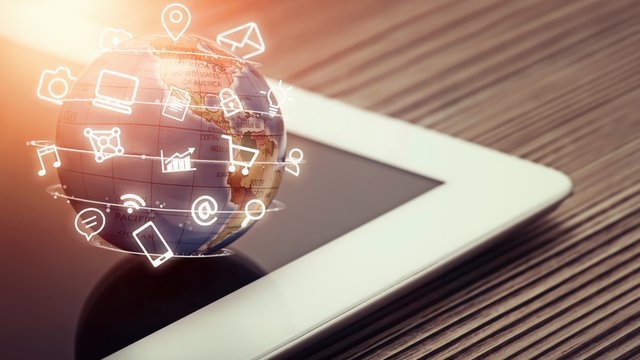 In 2016, mobile-driven commerce will reach an estimated US$972.25 billion across the 46 markets where Euromonitor International conducts this digital research.
Most impressively, mobile payments are expected to reach US$3 trillion by 2021. While that is a lot of transacted money across these small-screen devices, mobile-based payments will equate to only an estimated 11 percent of all consumer card payment volume across these markets in 2021, up from approximately 5 percent in 2016.
As mobile phones cement themselves as the most popular device on the planet and mobile-based commerce continues to expand leaps and bounds, the market potential in the next 10 to 20 years remains enormous. The stakes are certainly high for payment players, merchants and brands, which are all fighting to be among the first to get mobile right and gain significant adoption among an increasingly more connected consumer base.
These are five learnings from our most recent global research on the mobile payments industry:
China plays a starring role in the mobile payments storyline
Asia Pacific is the dominant region for mobile payments with China, specifically, driving this storyline.
As of 2016, China accounted for 58 percent of mobile-based commerce conducted across these 46 markets in this research. For the first time in 2015, Chinese consumers made more payments via mobile devices than computers, according to the latest research available from Euromonitor International. Chinese consumers are expected to make an estimated US$559.6 million in mobile payments in 2016.
This shift to mobile-based shopping in China, in particular, can be attributed to the increased penetration of smartphones and the adoption of more user-friendly apps that further cement the convenience of on-the-go consumption. Mobile is expected to consolidate its leading position as the go-to form factor during the forecast period, as more Chinese consumers, even those in more rural areas, embrace smartphones as a conduit for commerce transactions.
Mobile-first mindset also emerging in the U.K. and U.S.
By 2020, Euromonitor International estimates that consumers in the U.S. and U.K. will join China in making more purchases for both goods and services via mobile phones than computers.
In the U.K., 17 precent of all consumer payments are executed through a device, with mobile emerging as the preferred device for establishing internet connectivity and now executing commerce. An estimated 38 percent of digital commerce in the U.K. is expected to pass through a mobile device in 2020, up from 12 percent in 2015. In the U.S., where mobile-based commerce is anticipated to grow the fastest over the forecast period, mobile's ratio of digital commerce is expected to increase from 20 percent in 2015 to 46 percent in 2020.
The willingness to make digital purchases continues to grow in both these markets as digitally savvy consumers become more familiar with buying online across all categories and broadly expect those capabilities to exist. Most products and services can be purchased digitally, with even traditional cash-only businesses, such as cab drivers, hairdressers and cleaning services, now accepting online bookings and payments. Mobile phones appeal to the digital consumer's desire for immediacy and convenience thanks its ability to enable anywhere commerce.
Service-oriented categories drive mobile frequency
Connected consumers globally are most likely to make purchases in physical stores when buying something like apparel and accessories as well as beauty and personal care goods, according to Euromonitor International's 2016 Global Consumer Trends Survey. Travel-related purchases, which often can be found for lower prices online, are more often purchased on computers.
Global consumers in the same survey reported that service-oriented purchases, including tickets, media downloads and foodservice delivery and takeaway, as their most frequent mobile purchases. Digital has enabled service-oriented commerce in a number of new forms. In particular, the variance between devices used for a foodservice delivery or takeaway was the narrowest of all categories with 26 percent of global consumers reporting having made such a purchase on a computer as compared with 20 percent on a smartphone.
Younger generations drive transition to mobile commerce
Up-and-coming generations are not only the consumers that will control tomorrow's wallets, but these are the consumers who are most likely adopting new technologies. New payment methods are certainly no exception. This subset of the broader population not only represents the part of the population most likely to adopt these new ways of browsing and buying, but also represents future commerce growth.
In 2015, millennials, who are considered the generation that reached adulthood in the new millennium, already controlled 30 percent of gross income as compared with other generations. By 2025, when adding in Generation Z or the cohort born after the millennials, these two generations are expected to control 47 percent of gross income by 2025. Undoubtedly, these generations will be important for any future digital commerce plans.
Of all generations, millennials are the most likely to have bought a good or service on mobile device, according to Euromonitor International's 2016 Global Consumer Trends Survey. More than 80 percent reported having done so as compared with 57 percent of baby boomers. After millennials, Generation Z are the most likely to have made a mobile purchase and also the most likely to do so on a frequent basis.
Awaiting the mainstream arrival of proximity payments
Remote mobile payments are currently the biggest slice of the mobile payments pie, but they do have a growing compliment: proximity payments. This is when a consumer leverages the mobile phone as a substitute for a payment device in a merchant outlet. As of 2016, the U.S. is expected to be the largest market with an estimated US$33.9 billion in mobile payments. The dominant industry for such payments is the retailing environment, which is a reflection of the industry's total size. For example, 61 percent of all proximity mobile proximity payments in the US took place in the retailing environment in 2015.
While there has been considerable chatter on the prospects of proximity payments, especially since the arrival of Android Pay, Apple Pay and Samsung Pay on the scene, this emerging payment type has not had the takeoff that many in the industry predicted it would. Ultimately, mobile payments must be as cheap, safe and easy to use as traditional payment methods to even be considered a viable option. In order to encourage wider adoption and ensure high usage, mobile payment players will have to provide a value add, which could come in many forms, including monetary savings, improved security, ease of use, convenience or increased loyalty.
Source: Mobile Payments