Joining the eye-mounted wearables market, Japan's Toshiba has unveiled AR100 Viewer smart glasses that when combined with the battery-powered dynaEdge DE-100 mini PC that fits into a pocket, provides an augmented reality experience for enterprises. The biggest highlight of these enterprise focused smart glasses is the fact the dynaEdge mini PC runs Windows 10, and is powered by up to Intel Core m7 processors.
"Not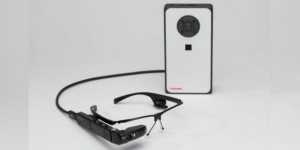 only can the glasses deliver the mission critical information your workers need, exactly when they need it, but they can also record and stream their situation to a remote expert or app so they get help, advice and interaction in real time," the company says on the AR100 Viewer page.
The company is touting features like Assisted Reality and Remote Expert, which help in coordination of collaborative work between the office and the field.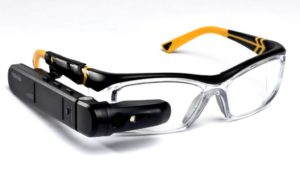 The Toshiba dynaEdge mobile mini PC along with the AR100 Viewer glasses are together called the dynaEdge AR Smart Glasses, and the package will be available from the last quarter of 2018 priced at $1,899.
The AR100 Viewer can be worn on different types of frames, including a lens-less frame or safety frame. It can be worn on either the left or right side of the eyeglasses. The dynaEdge DE-100 on the other hand has up to an Intel Core m5-6Y57, up to 8GB of RAM, and up to a 256GB M.2 SSD.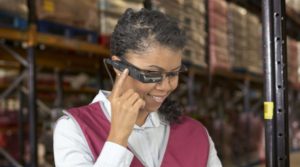 It runs Windows 10 Pro, but can also be made available with Windows 7 Pro via downgrade. It also offers several security features like a security lock port, proprietary BIOS, fingerprint sensor, and Trusted Platform Module (TPM) 2.0 with Intel vPro tech. It also has a control panel.
The pair (dynaEdge and AR100) features Wi-Fi and Bluetooth connectivity, and has been tested to MIL 810-G standards for durability in adverse environmental conditions. The AR100 also bears a touchpad on the side.
Source: Gadgets 360