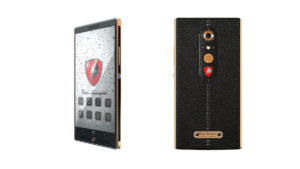 Tonino Lamborghini, the luxury brand belonging to the Lamborghini family, has signed an agreement with Digital Retex, trusted partner of WeChat in Europe, for the implementation of a strategy that brings to China the spirit of its "lifestyle experience brand".
The strategic objective of Tonino Lamborghini's agreement with Digital Retex is to systematically oversee the Chinese market, where the company has already been present for thirty years with its clothing and accessories lines and, since 2012, with a 5-star and real estate hotel project (four branded hotels are already open: in Suzhou, Kunshan, Huangshi and Changde).
The plan envisages the launch of the official Tonino Lamborghini account on WeChat in the autumn and will continue in 2019 with the development of a social strategy across the other Chinese platforms, namely Baidu and Weibo.
The official WeChat account enables the brand to interact directly with its followers by sending messages, info and news one-to-one and one-to-many. WeChat is not just a social media, but a platform with a billion active users per month and a penetration in major cities that exceeds 93%, used to chat, browse, buy products and services and pay online.
The official account will present the history and philosophy of the company Tonino Lamborghini, born in 1981 from the passion for design and mechanics of its eclectic founder.
Tonino Lamborghini has created a wide range of luxury products: watches, eyewear, mobile phones, perfumes, furnishing accessories, clothing, sports accessories, beverages, 5-star hotels and branded cafés, drawing inspiration from his family heritage and his professional experience in the field of mechanical engineering and automotive design.
The design of all the products recalls the values that characterise the family history: the passion for four wheels, the mechanical engineering, the Italian spirit. Lamborghini family's heritage is in fact the source of inspiration for all the brand's accessories, which boast stylistic devices dedicated to a target of fans of luxury sports cars.
Today, Tonino Lamborghini is active in China and in the Middle East with 5-star hotel openings, as well as branded buildings, residential districts and cafés. In January 2018 in Beijing it launched the first real estate project for the construction of luxury residential and commercial buildings. Over the next 15 years, buildings will be built in Zhengzhou, Shanghai, Shenzhen, Chengdu and Hangzhou.
Last May, Tonino Lamborghini signed a multimillion-dollar agreement for the development of a luxury residential community of more than 40 hectares in the Meydan One district in Dubai. It will include real estate units, clubs, lounges, restaurants, cafés, gyms, spas and flagship stores for a high-end Chinese clientele who loves the unbridled luxury of Dubai. Last June, Tonino Lamborghini also announced a partnership with the Chinese app and mobile company Meitu for the creation of a new co-branded limited-edition smartphone.
Fausto Caprini, CEO of Retex explains: "The Chinese target is young, high spending and sophisticated, in line with the values of Tonino Lamborghini, which targets a classy, self-aware and demanding clientele. By monitoring all the main Chinese social channels, the brand will reach the customers and transfer all its values with the goal to increase awareness and sales."
Ferruccio Lamborghini, CEO and VP of Tonino Lamborghini says: "The brand created by my father and inspired by the values of our family is very popular in China. For many years we have relied on our local partners to communicate our brand equity to Chinese customers. Today, we can finally control the Chinese digital channels with a more targeted and interactive corporate and product communication thanks to the new social platforms and digital devices "
Source: Digital Retex