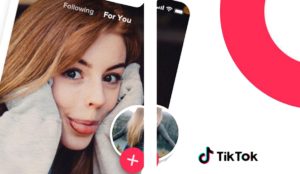 Popular short-form video app TikTok has decided not to allow any form of paid political advertising on its platform, taking a different approach to other major social platforms that continue to struggle with what is an acceptable political ad and what isn't under constantly evolving policies.
The blanket ban on political ads includes any "paid ads that promote or oppose a candidate, current leader, political party or group, or issue at federal, state, or local level – including election-related ads, advocacy ads, or issue ads," according to a blog post from Blake Chandlee, vice president of global business solutions at TikTok.
The move has been made on the basis that political ads not fitting the standards or experience offered by TikTok.
TikTok, of course, is still relatively new to the advertising game and is still experimenting with various ad formats and policies. It recently launched its 'Creator Marketplace' in beta, enabling brands to discover, connect, and engage with creators on marketing campaigns.
"We want to ensure we're building a place where our community – users, creators, and brands – can be creative, build trends, and have a whole lot of fun in the process," said Chandlee People come to TikTok because it just feels different from so many other places, and we'll continue to work hard to support that."
Source: Mobile Marketing Magazine