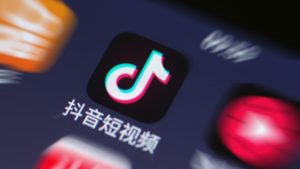 Tik Tok's daily active users have exceeded 250 million as short video viewing continues to explode in China.
Figures from China Internet Watch revealed the Bytedance owned short-video app outperformed rival app Kwai, which attracted 160 million daily active users.
The figures reveal the huge appetite for short video apps among Chinese consumers and the strength of the market.
The report revealed the two apps demographics differ slightly, with Tik Tok (Douyin) attracting a higher proportion of female users, while Kwai boasts a more balanced user base with 54% male to 46% female.
The two apps have also focused on targeting different audiences with Tik Tok focusing on larger more central cities across China, while Kwai has pursued smaller markets and towns.
Earlier this month, the Meeker report revealed China internet users spent more than 600 million hours per day watching short videos.
According to the China Netcasting Services Association, China's short video market increased 744.7% year-on-year to reach RMB 46.7bn ($6.8 billion) in 2018. China's total number of short video viewers in China was 648 million in 2018, which accounted for 78.2% of the country's overall online population.
The China growth comes as Bytedance invests in growing its brand globally, last week The Drum revealed the Beijing-based company had hired former Facebook executive Blake Chandlee to drive international growth.
Source: The Drum