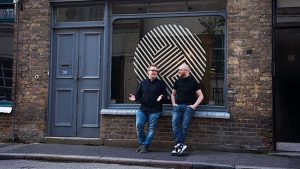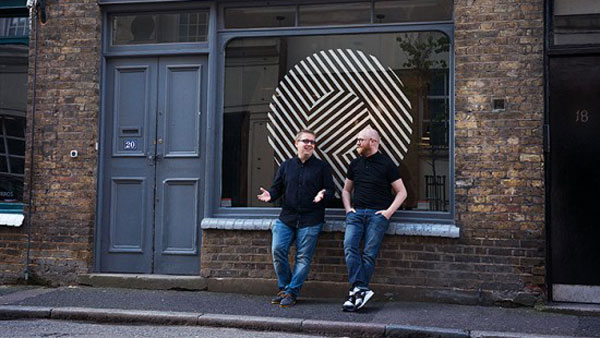 Advertising is changing – a single Instagram post could potentially win your brand more new business than a two-month billboard campaign on Old Street. But how can you best capture the attention of an audience that scrolls 178 metres per day? For Ben Le Tourneau, one half of director duo alongside Scott Freeman, owners at The Operators Creative, the answer is to be found in the emerging trend of Premium Social.
Q) What does "Premium Social" mean to you?
A) Premium Social means high-quality, high-volume images and video for social, produced on a budget that's perhaps a little more constricted than a standard campaign, but nevertheless aspires to the same production values and approach as a typical television advertisement.
It means exciting opportunities to explore new approaches to great content. With Premium Social, you shouldn't be losing quality just because you're putting it online. The production needs to be the same, whether working for a TV commercial or an Instagram video. You just have to be more nimble with your approach.
Q) Why do you think creative agencies need to start thinking about premium social?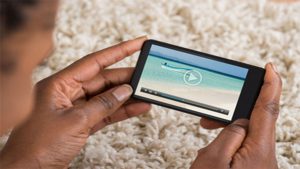 A) I personally can't remember the last time I watched a TV advert in situ – I tend to watch things online, catch up, or using my planner recorder, on which I tend to skip through them. Obviously I love the medium but I rarely stumble across an advert that grabs my attention. Whereas we're all on our phones every day, where we see at least 100 adverts.
TV is still a great advertising medium and arguably still the best form for attracting people with disposable income, however it's not the powerhouse it used to be, and every emerging platform is fighting for your time. My children spend most of their time watching YouTube on their iPad (bad father…I know) and not TV, so I'm considering cancelling my paid-for channels as it's of no use to us anymore.
This is the landscape we live in: the mobile phone has taken over.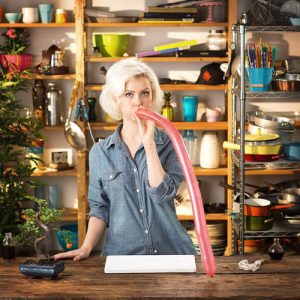 Recent findings suggest that the average user scrolls approximately 178 metres every day on their device – or to put it another way, 65km per year of thumb dragging through content – that's more than most people run. For "power users", that number can stretch to 101km per year.
So of course, brands and agencies are increasingly turning to online and social to get their message out. It's clear where today's audience lives. After all, it was only a few short months ago that Adidas turned its back on TV commercials, preferring instead to focus on online strategy with a $4.25b target
However, if you're going to do social advertising, you've got to be instantly engaging; you've got to do something rich and interesting. A few years ago, brands and agencies may of just stuck an image on Facebook and that would be it, but no one's going to engage with that these days – not to mention that algorithms on many platforms actually disregard some of the static elements. The richer the content, the further up in goes in display priority.
So, Premium Social is a must. Brands are really starting to pay attention to that, so creative and production agencies should too.
Q) What should Premium Social look like?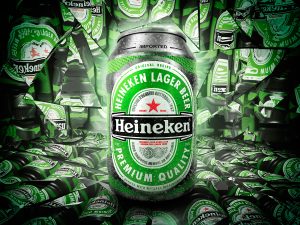 A) Creatively, you need to put out content that catches the eye, and uses the restrictions of the format and channels it's hosted on to its benefit, rather than resigning to them as inflexible limitations. We're living in an age where attention spans are shorter than ever. You're fighting the colossal temptation of the continued scroll: you need to elicit a reaction and a sense of brand awareness in the momentary 5-inch swipe past your Instagram ad.
At The Operators Creative both Scott and I have been working to perfect the art and approach to Premium Social alongside agencies such as Poke London, INITIALS and BMB for brands like Heineken, Samsung and Monkey Shoulder – plus many more.
We love to use social spaces creatively and engagingly, looking for unique ways to entice audiences with the high-quality visuals they're accustomed to on the big screen, but formatted to their phone. Techniques spread the gamut from beer ads with depth and animated backgrounds to playful VFX living room trickery and stop-motion cocktail recipes. All mixed media created with an idea to version a toolkit for worldwide distribution.
Q) Online and social advertising usually means high volume output – multiple formats and multiple channels. How do you balance that with quality?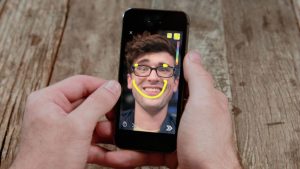 A) The key is to be found in production agility. Yes, you need a team experienced in shooting, direction, post, timing, and even sound production (Facebook videos now automatically come with sound, after all) but also a team that fully understands the process, that knows you're delivering to vertical, to square, to landscape – and that knows these demands might change.
If a client wants to add Snapchat to the mix in the eleventh hour, do you want to go and reshoot? Or do you want to consider the possibilities, shoot in preparation, and build a process that allows for easy manipulation of end results?
Premium Social means being nimble; being smart.
Q) Would you consider the rise of Premium Social to be a new trend?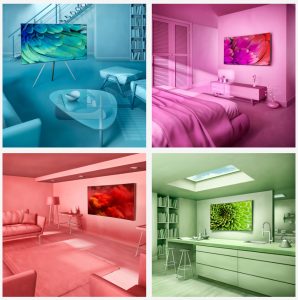 A) Social advertising is certainly not a new thing – brands have been attempting to crack the medium for years now. But Premium Social is absolutely the emerging trend. Brands are just starting to realise how powerful that world can be – and what is required to stand out.
We've arrived at a point where the big brands are willing to invest, and seeing how powerful an eye-catching Instagram ad can really be. A few years ago, people would turn their nose up at this stuff – and the budgets would be tiny. But now brands are funnelling £100k into the social channels we scroll through every day.
Thankfully, high-quality and high-volume mixed media content that works across multiple platforms, both online and out of home, can co-exist: 2018's successful agencies will be those that learn to have their cake and eat it.