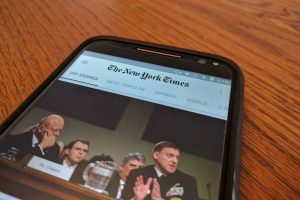 The New York Times announced that it will launch on Snap Inc.'s Snapchat Discover platform. The Times will create a daily Edition for Snapchatters in the U.S. and Canada based on its popular Morning Briefing, which is designed to help readers prepare for their day, and will be published Monday-Friday.
Kinsey Wilson, executive vice president, product and technology, The New York Times Company, said, "We're seeing enormous interest on the part of younger audiences for the sort of smart, visual digital journalism for which The Times has become known. And Snapchat is an ideal place to reach that audience. At the end of the day, our goal is to make sure our journalism reaches the widest possible audience and that we continue the rapid growth we've seen in our base of loyal subscribers — growth that comes in large part from reaching new audiences on other platforms."
Discover is the section of the Snapchat app where Snapchat users can find content from media companies, curated and designed specifically for the platform. Over 150 million Snapchatters use the app every day. According to Nielsen data, on any given day, Snapchat reaches 41 percent of all 18 – 34 year-olds in the U.S. In comparison, an average individual U.S. TV network only reaches 6 percent of the same demographic.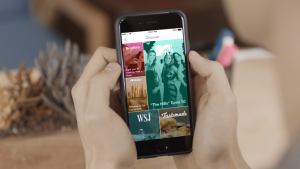 "The New York Times is one of the world's leading sources for authoritative and credible information — the very values that we built Discover on," said Nick Bell, Vice President of Content for Snap Inc. "We are thrilled that Snapchatters will soon have daily access to the brilliant journalism and strong editorial perspective that The Times brings to covering the most important issues we face."
The partnership with Snap will allow The Times to put together a team of top visual storytelling experts to produce a distinctive edition of the morning briefing for the Snapchat community. The Times's team, as with all Discover publishers, will have editorial independence over the Editions it produces for Snapchat.
Source: New York Times