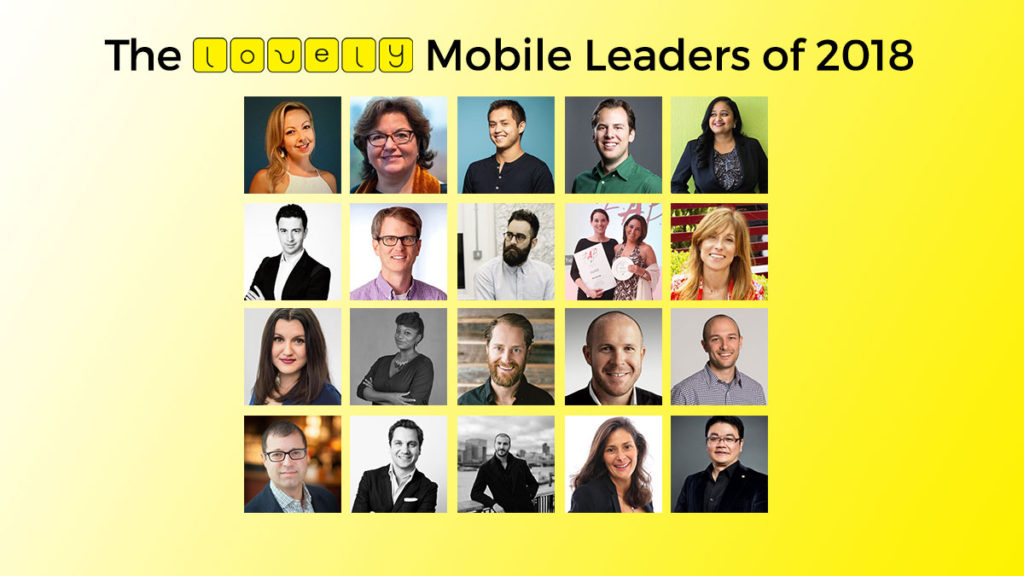 As we get set to reveal this year's Lovely Mobile Rankings, Report & Awards that looks back and celebrates mobile marketing done in the past year, the editorial team at Lovely Mobile News decided to give you — our viewers — an exclusive sneak peek. So, here are our picks for The Lovely Mobile Leaders of 2018, in no particular order: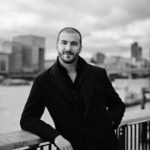 Andrea Trocino — Head of Mobile, ASOS
Over the last four years, Andrea has built and led the business mobile strategy and development department at ASOS. His passion for customer experience and technology is the constant driver behind his career and has always been laser-focused on how e-commerce businesses can create best-in-class experiences on mobile. Andrea's previous roles have been in companies like Sapient Nitro, Usablenet and YOOX NET-A-PORTER Group.
Kelly Fleetwood — Senior Marketing Manager, Amazon Music UK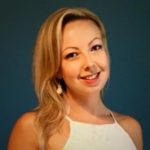 Kelly is responsible for managing paid mobile, paid social and voice upsell channel marketing for Amazon Music UK. Amazon was one of the first retail brands to see the potential of m-commerce and it has apps on all platforms. In 2014, Kelly joined Amazon UK as an account manager to project-manage multi-channel campaigns. She later moved her focus to mobile by stepping into the role of Mobile Acquisition Manager for Europe. Before her current role, she was Mobile Marketing Manager where she managed paid marketing for the Amazon app in Europe.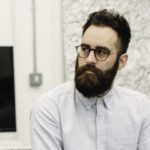 James Farndale — Creative Director, InMobi
James has over 10 years proven international experience, producing award-winning innovative and immersive experiences across multi-channel design and advertising. Leading the creative services team at InMobi, James helps to push the boundaries of creative and strategic communication on mobile devices. This allows consumers to discover brands, products and services through a rich and meaningful advertising experience. His overarching creative philosophy is: "Advertising is like telling a joke. If you have to explain it, it's not very good."
Elena Alti — Head of Digital Marketing, Santander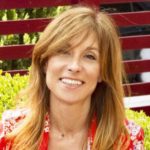 Elena began her career in the world of advertising agencies, working on different profiles and projects for Tiempo BBDO, Lintas, McCann-Erickson and SCPF (WPP) and managing a multitude of clients such as Coca-Cola, Airtel, Pepsico, Endesa, Heineken, Siemens, BMW/Rover and Vodafone. In 2008, she held the corporate vice presidency for brand, marketing and product at NH Hotels, with authority in the 25 countries where the company was present. In January of 2012, she began her adventure in the financial sector of the Santander Group, first as marketing director for three years and then on to lead the entity's digital marketing.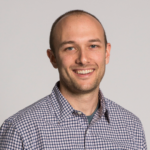 Logan Green — Chief Executive Officer and Co-Founder, Lyft
Logan co-founded Lyft with John Zimmer in 2012 and serves as the CEO. Logan received his B.A. in business economics from University of California, Santa Barbara, where he created the first car-share program and served on the board of the Santa Barbara Metropolitan Transit District. Lyft was originally called Zimride, inspired by a trip to Zimbabwe where Logan and John observed neighbors and communities frequently carpooling. Zimride transformed into the smartphone app Lyft in 2012.
Kerstin Trikalitis & Daphne Loukas — Chief Executive Officer and Co-Founder, Out There Media ; Chief Operations Officer and Co-Founder, Out There Media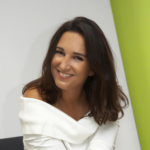 As CEO, Kerstin works closely with Fortune 500 global brands as well as with tier-one mobile operators to increase Out There Media's global growth. She has over 15 years of international experience in the mobile industry and has held leading management positions since 2001. Prior to her appointment as CEO of Out There Media, she was the managing director of WIN SA, a subsidiary of LSE-listed mobile services provider WIN plc. Kerstin was also named on last year's Lovely Mobile Leaders list and on MarComm News' Magnificence list of 2017.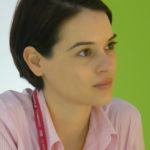 Out There Media's COO, Daphne, is responsible for the global operations of the company. She has over 15 years of industry and management experience. Prior to Out There Media, Daphne was the managing director of an established consulting and trading business, acquiring substantial skills on an international level in "getting things off the ground," operations, leadership, management, finance, administration and negotiations. She was selected as "Endeavor High Impact Entrepreneur" in 2013 and among the Top 50 Female Executives in Mobile by Mobile Entertainment Forum.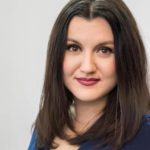 Fidji Simo — Director of Product, Facebook
At Facebook, Fidji leads video, news and advertising in News Feed. Most recently, she launched Live Video, 360 Video, videos that autoplay in News Feed, and Instant Articles. She also helped grow Facebook's mobile ad business by building new ad formats, like video ads, canvas ads, carousel ads and lead ads. Fidji joined Facebook from eBay where she was part of the strategy group and rotated through eBay's main offices in France, Spain and the US.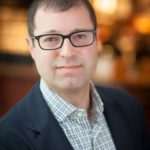 Adam Brotman — Executive Vice President, Global Retail Operations and Partner Digital Engagement, Starbucks
Adam joined Starbucks in April 2009 and most recently served as the EVP of global retail operations and partner digital engagement, leading the core digital business, emerging in-store digital and entertainment teams at Starbucks. Adam was also chief digital officer, overseeing mobile order and pay, the Starbucks card, loyalty, e-commerce, Wi-Fi and the Starbucks Digital Network — projects that cemented Starbucks' position as a digital pioneer in the restaurant industry. Adam is leaving Starbucks this month to join J. Crew.
Harry Kargman — Chief Executive Officer, Kargo
Harry founded Kargo in 2003 and has grown it from a small start-up shop to a leader in mobile brand advertising. In 2015, Kargo was recognized as one of America's fastest-growing companies by Inc. magazine. Kargo works with the world's most prestigious media companies and brands to deliver high-quality mobile brand advertising. Kargo's technology and ad experiences are integrated into the sites and apps of more than 300 of the largest publishers, and its technology powers the campaigns of more than 200 of the most influential brands. Harry holds over fifty patents related to Kargo's technology and continues to drive the company to innovate around mobile advertising solutions, data products and programmatic technology.
Kamakshi Sivaramakrishnan — Chief Executive Officer, Drawbridge
Kamakshi leads Drawbridge, the fastest-growing woman-led company on the Inc. 5000 (it is #6 overall on the list). Her business uses a complex algorithm to better understand how users interact with ads online and across different interfaces (smartphones, tablets, etc.). By determining whether multiple devices are linked to the same user, Drawbridge can, for example, tell if a given user sees a banner ad on mobile but then makes a purchase on their computer. This gives marketing agencies insight that their mobile ads are in fact driving consumer spending. Kamakshi was also named on MarComm News' Magnificence list of 2018.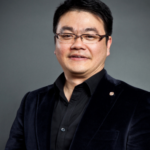 Seng Yee Lau — Senior Executive VP, Chairman of Advertising, Chairman of Group Marketing and Global Branding, Tencent
Seng Yee has held his current EVP position since August 2017. He also sits on the advisory board for Ad-Tech, the globally-renowned organization for online marketing. He served as executive partner of Publicis China and CEO of BBDO China. Seng Yee is a prolific speaker and article-contributor in the ad industry. In 2011, Seng Yee was honoured globally as "The World's 21 Most Influential People in Marketing and Media" by New York-based Advertising Age. In 2015, he received another global award when he was announced as "Media Person of the Year" by Cannes Lion Festival of Creativity in France, making him the first recipient from China to receive such recognition.
Mark Corner — Chief Technology Officer, Fiksu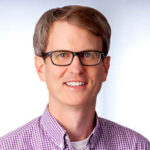 As CTO, Mark heads engineering, research and development. In his day-to-day role, he oversees a growing team of developers, ensures the upkeep of Fiksu's numerous technologies and pursues opportunities for further innovation. A tenured associate professor at the University of Massachusetts Amherst School of Computer Science, Mark credits the rapidly changing field of academic research as influential in preparing him for his role within the dynamic industry of mobile marketing. He has authored dozens of publications on mobile systems, holds two patents, and has been awarded millions of dollars in federal and industrial research grants.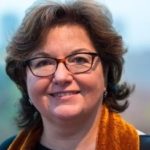 Peggy Anne Salz — Founder and Chief Analyst, MobileGroove
MobileGroove is a top 50 ranked destination providing analysis, custom research and strategic content marketing to the global mobile industry, and mentoring and consulting to tech startups. Peggy, the chief analyst and founder, has been named a Top 30 Mobile Marketing Influencer. She is a frequent Forbes contributor and guest blogger for a variety of leading media outlets where she shares her insights on mobile marketing, mobile apps, customer engagement and business innovation. She has written over 300 articles on mobile marketing, mobile search, social media and mobile industry news and developments, and nine books about mobile, both as a lead author and in partnership with global companies like InMobi.
Aimée Lapic — Chief Marketing Officer, Pandora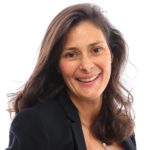 Before joining Pandora, Aimée had a 13-year run at Gap Inc. where she served most recently as CMO for Banana Republic and the general manager of BananaRepublic.com. In this role, Aimée's team's effort in paid-social media and other digital marketing programs delivered a return on investment of more than 500 percent. At Pandora, Aimée is responsible for overseeing the streaming music provider's "next chapter," utilizing cutting-edge, digital, social and mobile marketing initiatives and leading consumer brand strategy, market positioning, performance-based and partnership marketing for the company.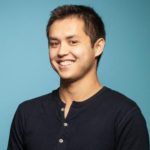 Robert Murphy — Co-Founder and Chief Technology Officer, Snap, Inc.
Bobby and his business partner Evan Spiegel created a disappearing-image messaging app called Picaboo in college, which become Snapchat in 2011. As CTO, Bobby is responsible for Snap's engineering teams. Sources say he is also closely involved with Snap Labs, a mysterious team within the company that works on top-secret, unannounced products. He remains the author of much of the Snapchat app code to this day.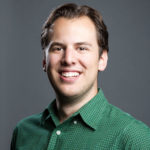 Mike Krieger — Chief Technology Officer and Co-Founder, Instagram
Mike, along with Kevin Systrom, created Instagram in 2010 and sold it to Facebook in 2012 for one billion dollars. The photo-sharing app boasts 700 million registered users, and more than 400 million people come to the platform every day. Last year, the company launched "Instagram Stories" which allows users to share multiple pictures and videos in a single slideshow. The photos and videos disappear after 24 hours, meaning that they serve their purpose of sharing an experience but don't disrupt a carefully curated account.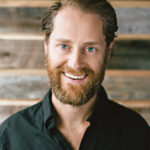 Ryan Holmes — Chief Executive Officer, HootSuite
HootSuite is a social media management company that has 8 million users, including 79 of the Fortune 100 companies. A college drop-out, Ryan started a paintball company and pizza restaurant before founding Invoke Media, the company that developed HootSuite in 2009. Today, Holmes is an authority on the social business revolution, quoted in The New York Times and Wall Street Journal and called upon to speak at TEDx and SXSW Interactive Conferences. Through HootSuite University, Holmes partners with major universities to deliver social media coursework to the next generation of business leaders.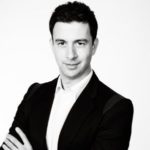 Aaron Rajan — Vice President of Information Technology, Unilever
In this role, Aaron covers marketing, advertising, sustainability and communication as well as employee technology. Prior to that, Aaron was director of global marketing platforms, responsible for partnering up Unilever's biggest brands. He was active across 100 markets to deliver a full spectrum of technology and digital innovation including search, social, mobile and e-commerce. He led the development of and transition to Unilever's global creative technology platforms and agency-technology roster.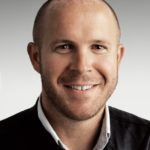 James Temple — Executive Vice President, Chief Creative Officer, R/GA EMEA
James started at R/GA New York and soon became a founder of R/GA London. Under his leadership, the office has won every major industry award. The company provides solutions spanning ventures, consulting, architecture, design and marketing for client partners such as Disney, Dyson, Google, Nike, Samsung, Siemens and Unilever. James was the originator of R/GA's global partnership with Beats by Dr. Dre, building the brand through culture-defining marketing. Beginning his career at IBM, James has over 20 years of design experience creating innovative digital products and services, like America's first online banking system and the order management system of the New York Stock Exchange.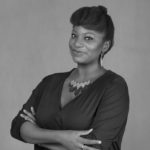 Fatoumata Ba, Founder and Chief Marketing Officer, Jumia
Fatoumata, an entrepreneur from Senegal, built her first website at the age of 16. She launched Jumia Ivory Coast, an online retail platform supported by Africa Internet Group, which started with 10 employees in 2013 and became the fastest growing African e-commerce site. By 2015, it had more than 300 employees and more than 500,000 unique monthly visitors buying more than 50,000 products. Fatoumata later launched Jumia Nigeria, the largest e-commerce site on the continent in market share, employees and revenues. She has partnered with more than 30,000 vendors and brands, including Apple, L'Oreal and New Look. Jumia spans across 9 verticals (mall, market, food, travel, deals, cars, house, jobs, pay) and 23 countries in Africa.
Article by Mari Andreatta, Correspondent, Lovely Mobile News