Indonesia-based telco Telkomsel has created a four-episodes romantic comedy series to improve its digital lifestyle experience for its customers.
The series, titled 'Unscripted Man', is available on the telco's streaming video application, MAXstream, and was created in partnership with video platform Viddsee.
The story revolves around Bas, an office employee who finds a sacred script from his late father's inheritance. The script records Bas's history and life predictions accurately.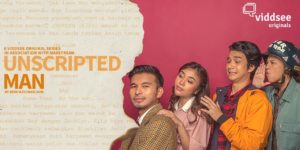 However, in the script, it was written that Bas's girlfriend, Jacklyn would eventually end up with another man, Ando. Bas, along with his best friend, Jani, tries to do everything against what was scripted to avoid the impending fate.
"MAXstream not only continues to provide high-quality digital content but also empowers Indonesian creatives to hone their craft by using MAXstream to amplify the reach of their films to a wider audience," said Crispin Tristram, the head of digital lifestyle at Telkomsel. "This is in line with our mission to develop the Indonesian digital ecosystem and give the best digital lifestyle experience to our customers."
Source: The Drum