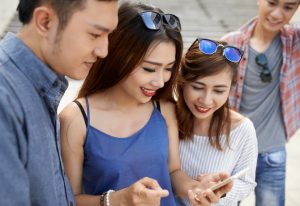 Despite its status as the least popular method globally, text message advertising is one of the most popular channels for Asian marketers, according to an ad-tech company report.
Marin Software's State of Digital Advertising 2017 study – including a sample of 500 agencies and brands worldwide – suggested that nearly 40 per cent of advertisers in Asia were investing in SMS/MMS messaging, compared to just 17 per cent globally and 12 per cent in the United States. The report revealed in-app advertising to be equally popular across Asian markets, while on a global scale only a quarter of brands favoured the channel.
Consumers in Asia were said to be much more open to receiving ads on their mobiles than their peers across the world because of the rapid uptake of smartphones over a very short period of time. The global market in contrast had gone through a transition stage of desktop computer and laptop or tablet before the smartphone dominated. Varying privacy laws and data protection standards could also be responsible for the disconnect between Asia and the rest of the world, although the report did not touch upon that issue.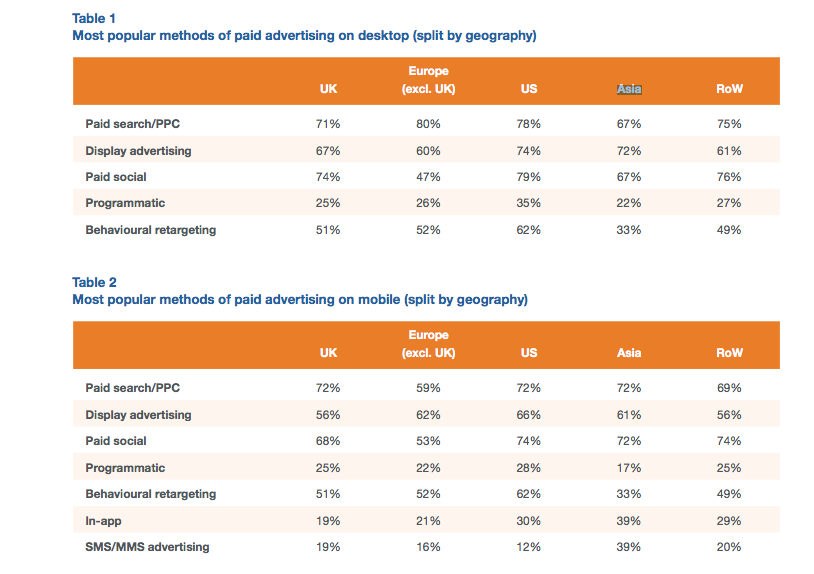 "It makes sense for advertisers to reach out to consumers in Asia using advertising methods specifically targeted towards mobile," stated the report. "Digital development in Asia has leapfrogged over several stages that we saw technology progress through in the west, going directly to a mobile internet rather than transitioning from computer, to laptop and finally to mobile; so there is less of a market for desktop advertising than for mobile."
Across the globe, agencies and brands were said to be largely "flummoxed" by mobile advertising, with more than a third of study respondents saying they struggled to understand it as a medium.
A third of those participating in the survey also said they found the difficulty of measuring return on investment in the mobile market as one of the biggest challenges. A similar figure said it was a struggle to find people with the right technical skills for the specialised market.
Source: Mumbrella Asia