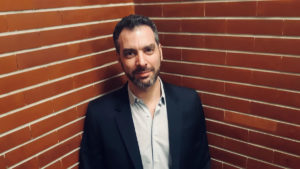 Teads, the global media platform, powering innovative advertising experiences across the best publishers in the world, announced that they have hired former Freewheel SVP of Product, Federico Benincasa, to join its innovation leadership team as Senior Vice President of Product for publisher solutions.
Federico will lead Teads' efforts to empower Publishers with a ground-breaking full-stack advertising solution that will leverage all the company's proprietary technological assets and unmatched direct-to-advertiser expertise.
Former adtech entrepreneur, Federico Benincasa is a recognised industry veteran with over 20 years of innovation experience in the US and Europe. In his most recent experiences, Federico led the Product team for the StickyAds video SSP, acquired by Freewheel where he became SVP of Product for Freewheel's Digital Video full stack.
A new approach to supply side solutions: bringing publishers closer to the advertiser's business objectives.
"Teads is tremendously successful in creating tight and powerful relationships with advertisers and demand side operators, acquiring an industry-unique expertise on how to drive and deliver on the most advanced, funnel-specific, outcome-driven advertiser KPIs. This multi-year expertise has been captured and leveraged in a proprietary AI-driven advertising full-stack that Teads is now ready to share with its publishers," commented Federico Benincasa
Gilles Moncaubeig, Teads' Chief Product Officer, said: "The new, dedicated Teads Publisher Suite aims to empower Publishers with all the necessary intelligence to drive their direct sales just as efficiently as Teads does. This includes leveraging all of the company's unique technology assets, from its ground-breaking AI-driven optimization capabilities on advertiser-relevant models such as Completed Views or Viewable Guaranteed, to its innovative outcome-specific creative optimization studio. I am thrilled to have Federico joining Teads to drive this initiative."
Teads will roll-out the Teads Publisher Suite to selected publishers all around the world early 2019.
Source: Teads