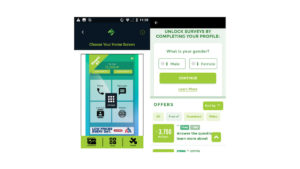 Moolah Mobile, the direct-to-consumer ad network, and SurgePhone Wireless, a wholly-owned subsidiary of Surge Holdings Inc, announced their partnership to launch the first free wireless service for low-income communities.
The service, which is available today, will provide free talk, text and data to an estimated a million users in select U.S. states over the duration of the partnership by subsidising their wireless bills with income generated by Moolah Mobile on their smartphones.
"Moolah Mobile's goal is to use emerging tech to give more economic opportunities and resources to those who need them most," said Vernell Woods, CEO of Moolah Mobile. "We're very excited to partner with Surge in creating the first free wireless service for underserved communities."
Moolah Mobile and Surge will provide the first free-standing, no-cost wireless service in the U.S. Surge will offer the service provided on its custom Google-Certified Surge Volt Android devices with Moolah install kits and distribute SIM Starter Kits for those who wish to use their own smartphones.
The service will launch in Florida, Virginia, Georgia, and Texas then expand to other territories in phases. The target goal is 3,000 to 5,000 locations per month with a national rollout of in 40,000 locations by the end of 2019 with an estimated user base of over 800,000 subscribers. The service is also available now here. By installing Moolah Mobile on their smartphones, users can subsidise the total cost of this service without changing their usage habits.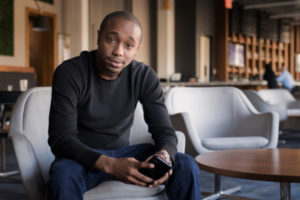 "Partnering with Moolah Mobile enhances our ability to utilise emerging technology to improve the quality of life for low income, under-banked, subprime credit and immigrant populations in the U.S.," said Brian Cox, the CEO of Surge.
"It's exciting working with a company that shares your vision and has the intensity, hustle and discipline necessary to execute it. This partnership gives Surge a competitive advantage by essentially creating a no-cost product offering that currently doesn't exist. I look forward to partnering with the team at Moolah Mobile on other products down the road as we both work to provide technology and digital services to the disadvantaged."
Moolah Mobile generates passive income for Android users by serving native advertisements on their home screens and letting them opt in to take surveys. Income generated through Moolah Mobile can be used to auto-pay phone and utility bills, make purchases on Amazon, or convert into useful gift cards. Moolah Mobile also gives users access to resources like wealth management, education, and career assistance.
"I decided to become an investor in Moolah Mobile because it's one of the few tech companies I've seen who truly want to help everyday people have access to technology," said Tip "T.I." Harris, a strategic investor in Moolah Mobile.
Source: Moolah Mobile