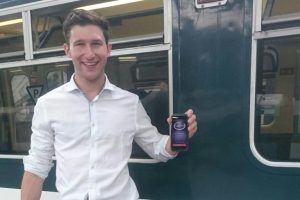 A London student has launched a smartphone app to help delayed commuters secure compensation from the vast sums being "hoarded" by train firms.
Benjamin Kaube, 26, who is completing a PhD in physics at Imperial College, said he had become infuriated at the way much of the rail industry made it difficult for passengers to obtain refunds.
He calculated that Southern, the rail firm that sparked a commuter backlash after axing hundreds of trains a day to cope with industrial action by staff, has amassed more than £3.3 million in unclaimed compensation since April.
Southern disputes his figures but was recently accused in Parliament of "profiting" by almost £27 million from delays in 2015.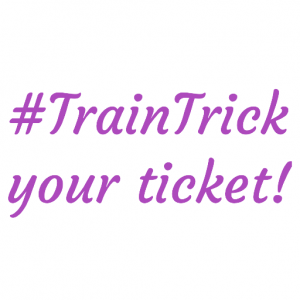 The app — TrainTrick.com — uses a mobile's GPS data to work out the passenger's journey details. Once a photograph of the ticket is uploaded, the app submits a refund request to the relevant train company if a journey is delayed by 30 minutes or more. The money is refunded to the passenger via PayPal after a 10 per cent admin fee is deducted.
Network Rail pays compensation to train operating companies whenever there is disruption on the track, but only a fraction of this was passed on to passengers last year.
Abellio Greater Anglia received £8.5 million from Network Rail but paid out £2.3 million, Southeastern received £7 million but paid £1.35 million and Southern got £28.5 million and paid £1.6 million, Colchester MP Will Quince revealed in Parliament.
Train firms such as C2C and Virgin Trains have introduced automatic compensation on some lines.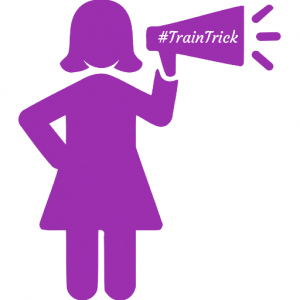 Mr Kaube said: "The train operating companies are benefiting from the scheme at the moment. They make it so difficult to claim that they basically get to sit on the money."
On his Southernscam.com website he calculated that £165,479 a day owed by Southern was going unclaimed despite 124,000 passengers suffering delays of 30 minutes or more.
"Delayed and cancelled services are actually bolstering Southern's bottom line," he said.
Govia Thameslink Railway, which runs Southern, declined to reveal how much it had paid in compensation to passengers affected by the dispute.
GTR said in a statement: "The author fails to understand that the GTR franchise is different to others in that all ticket revenue goes directly to the Government, not to GTR."
Source: Evening Standard