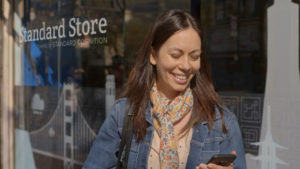 Standard Cognition, an autonomous retail startup which helps retailers compete with Amazon's checkout-free stores, has purchased the assets of automated kiosk startup DeepMagic.
DeepMagic's computer vision technology enables people to swipe their payment card upon entering kiosks or stores, pick up what they're there for, and walk out without having to visit a checkout. Some of this technology has been patented by the startup, providing Standard with some protection should Amazon choose to patent the technology used in its Go stores.
The co-founder of Deep Magic, Bernd Schoner, will join Standard in a consulting capacity, helpin to manage the integration of DeepMagic's technology into the Standard platform.
"Both Standard and DeepMagic took a computer-vision only approach to autonomous checkout, making our technologies very compatible," said Jordan Fisher, co-founder and CEO of Standard Cognition. "We both knew from the start that in order to retrofit into existing retail environments, we needed to maintain a very low footprint – a cameras-only system is the best way to do that. DeepMagic had developed very strong computer vision technology that fits very well into our technology portfolio – we're excited to take the technology forward."
Standard, valued at around $535m, has raised $86m in funding from investors including CRV, Initialized Capital, EQT Ventures, and Y Combinator. Earlier this year, it acquired Explorer.ai, a mapping and computer vision startup.
Source: Mobile Marketing Magazine