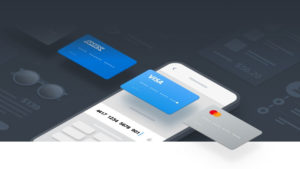 Square, the payment app founded by Twitter co-founder Jack Dorsey, now enables developers and sellers to process payments with the platform in their mobile apps.
The Square In-App Payments Software Development Kit (SDK) enables developers to begin taking payments from users with just a few lines of code. The SDK is available on iOS, Android, and Google's Flutter in the US, Canada, UK, Australia, and Japan.
The SDK features a built-in checkout process which can be used as default or be fully customised to match the look and feel of the app. And it enables buyers to pay with credit or debit cards, and digital wallets.
"With the introduction of in-app mobile payments to the Square platform, developers now have a complete, omnichannel payments solution for all their payment needs," said Carl Perry, developer lead at Square. "From software to hardware to services, Square offers a complete payments experience all in one cohesive open platform. Even better, developers and sellers can manage all their payments across in-store, mobile and online all in one place."
Source: Mobile Marketing Magazine