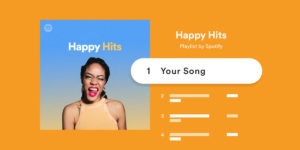 Spotify will now use algorithms to partially "personalise" some of its editorial playlists based on listeners' tastes. As a result, no two of the personalised editorial playlists will be the same, marking a major change in the way users discover music.
The move, announced on Spotify's website, is intended to both improve the listening experience for users and make it easier for artists to get their music to the right ears. The way it unfolds is two-part: In addition to the personalisation for users, Spotify will begin sending artists custom hyperlinks when their songs are added to personalised editorial playlists. When used, those custom links will place the artist's song at the top of the playlist.
Spotify began testing this playlist personalisation strategy last September, adding song user-specific selections to some editor-curated playlists, such as Beast Mode, Chill Hits and Dance Party.
The results of those tests look promising for both listeners and artists. According to Spotify's announcement, listeners who got personalised versions of the editorial playlists were more likely to listen longer. The personalised playlists increased the number of artists featured on playlists by 30 percent and boosted the number of songs discovered by listeners up 35 percent.
Further, Spotify found that after discovering a song through a personalised playlist, the number of listeners who then seek-out the track on their own increased by 80 percent. The average number of times a listener saves one of those tracks was up 66 percent.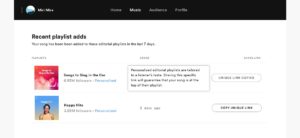 While users seem to enjoy the personalised playlists, artists and managers are likely to get excited about the custom hyperlinks since they will direct fans not just to a playlist featuring an artist's music but directly to their music (on said playlist). That could result in an uptick in artists sharing playlists with their followers as well.
While Spotify has not specified which playlists are now personalised, based on the announcement it appears that mood-boosting playlists Happy Hits and Songs to Sing in the Car are in the mix.
Spotify also announced plans to acquire podcasting network Parcast, after scooping up podcast firms Gimlet Media and Anchor in February.
Source: Billboard