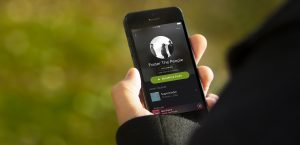 Music streaming service Spotify and Rubicon Project, an online advertising technology firm which helps clients optimise ad revenue, have collaborated to roll out multiple audio advertising campaigns in the APAC region.
The programmatic audio campaigns have been executed in Australia, New Zealand, Hong Kong and Singapore. Spotify's audio inventory is being traded via private marketplaces on Rubicon Project's platform. The roll out comes after Spotify announced the global expansion of programmatic buying for its audio ad inventory in July.
"Since the launch of Programmatic Audio campaign in August we have seen an incredible response in APAC," said Joanna Wong, head of business marketing at Spotify APAC. "For advertisers it's a completely new and exciting channel through which to reach consumers – music is a universally-enjoyed medium, yet every single individual has their own listening habits – artist, genre, activity, time of day and more. Programmatic audio advertising means that buyers can reach individuals at scale based on not just the usual age, gender and geographical identifiers, but on a whole new data trove – their taste in music."
APAC is said to be the fastest-growing region in the music streaming market. APAC currently accounts for 20 per cent of the global music streaming market and over 1bn smartphone users.
Source: Mobile Marketing Magazine