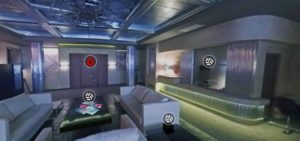 Sony Pictures has launched an interactive 360-degree ad campaign for its new film Escape Room, in collaboration with a VR/AR ad platform OmniVirt, and creative agencies, Pretty Big Monster and Stradella Road. 
The film, which opened on January 4, broke through with thriller audiences across the country its opening weekend taking the number 2 spot at the North American box office and bringing in $18.2m (£14.1m) in takings. 
To promote the release of the movie, Sony Pictures worked with OmniVirt to distribute 360-degree banner ads across relevant media sites to target movie audiences. The ads click through to a full interactive 360-degree Escape Room experience.
The 360-degree creative, produced by Pretty Big Monster in partnership with Stradella Road, features a set of interactive 360-degree themed escape rooms from the film itself that the audience can explore and "escape" from. The 360-degree ad significantly outperformed the control creative.
"Escape Room is a movie about a group of strangers who are trapped in elaborate rooms and have to solve deadly puzzles to escape," said Rose Phillips, SVP of digital marketing for Sony Pictures Entertainment's Motion Picture Group. "By creating an interactive 360-degree experience in our ads, we were able to bring the immersive and intricate detail of each room to life into our marketing campaign."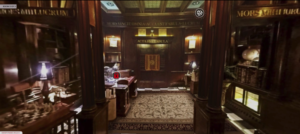 Additionally, Stradella Road and Pretty Big Monster created a microsite for Sony Pictures featuring the ad's interactive 360-degree experience as part of a sweepstakes competition. Viewers who explore the 360-degree rooms can unlock the clues hidden in the content's hotspots for a chance to win a trip to Los Angeles and a shot at $1m.
"Using 360-degree interactives to market entertainment properties is a great opportunity for studios," said Jason Steinberg, managing partner of Pretty Big Monster. "The experiences immerse audiences in the story, while being widely accessible in today's market. It's a fresh and unexpected way for consumers to encounter content, and the response metrics are proof of their engagement. The performance is simply outstanding."
Source: Mobile Marketing Magazine