Sony Corporation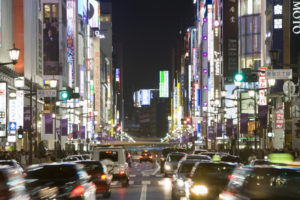 has said that it will build an AI-based ride-hailing system in Japan in partnership with five taxi companies. The service will use artificial intelligence to manage taxi dispatches and forecast demand based on factors like weather, traffic and local events.
Sony's announcement came just before Uber chief executive officer Dara Khosrowshahi, who is currently visiting Asia, said the company wants to form more partnerships with Japanese taxi companies. According to Bloomberg, Khosrowshahi, who joined Uber last August, said he believes Japan is an "incredible opportunity," but that the company's previous approach "frankly didn't work."
Sony's ride-hailing system will launch this spring in partnership with taxi companies Daiwa Motor Transportation, Hinomaru Kotsu, Kokusai Motorcars, Green Cab and Checker Cab Group. Sony's services, including apps, will also be offered to other taxi operators in Japan. Due to regulations that require taxi drivers to hold special licenses, companies like Uber can't offer ride-sharing services in Tokyo and other major Japanese cities (instead, Uber currently operates only in small, rural towns where there weren't any taxi companies). As a result, ride-hailing apps in Japan match passengers with licensed taxis, instead of non-professional drivers.
Sony's service will compete against another AI-based ride-hailing service created by app developer JapanTaxi and Toyota, which announced a partnership earlier this month. JapanTaxi says 60,000 taxis, or about one-fourth of taxis in Japan, are registered on its service, which it claims gives it the biggest marketshare among Japanese taxi-dispatch apps. Others rivals are Uber and Didi Chuxing, which are both invested in by SoftBank. Each have already formed a partnership with cab company Daiichi Koutsu Sangyo. Khosrowshahi also said Uber will focus this year on expanding its presence in Japan.
Source: Tech Crunch