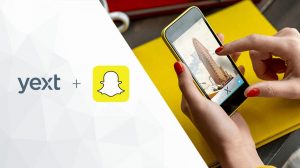 Snapchat Inc. may start to see more brands paying up for location-based advertising campaigns on its photo-sharing mobile app, thanks to the efforts of another startup, Yext Inc.
Advertisers can already pay the social media service to have branded geofilters—a type of graphical overlay people can use to decorate photos or videos they're sharing—to show up in the app in specific locations. To run these campaigns, companies have had to manually provide Snapchat with the exact geographical details of where they want the filters to appear and the dimensions of each space. Yext, whose software helps businesses manage digital location data, has been working with Snapchat to make that process easier. The New York-based startup has unveiled a new feature that lets clients give Snapchat all that information with a few taps.
"Some people are saying Snapchat is the new TV—that's how much time people are spending in it," said Yext CEO Howard Lerman, who added that customers had been clamoring for the company to integrate its location services with Snapchat's software. "They were saying, 'we're interested in running geofilter campaigns—can you help us do that?"'
Retailer Guitar Center Inc., No. 60 in the Internet Retailer 2016 Top 500 Guide, which has more than 270 locations, and convenience store franchise 7-Eleven have already said they'd be interested in running a geofilter campaign using the new Yext and Snapchat integration, Lerman said. For example, 7-Eleven could potentially use geofilters in conjunction with a promotion for Slurpee frozen drinks when a Snapchat user is in or near a store that's participating, he said.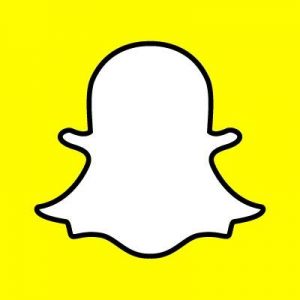 Consumer companies from fast food chains to hotels seeking to connect with a younger audience have increasingly turned to Snapchat, an app that is particularly popular with teens and young adults. As of June, 150 million individuals used Snapchat every day, people with knowledge of the matter said at the time. In the past year, the closely held Los Angeles-based company has started to monetize its highly engaged user base, striking advertising and content deals with the likes of Comcast Corp.'s NBC and Yum! Brands Inc.'s Taco Bell. Snapchat has focused on selling video ads and branded content, including on its filters.
Geofilter advertising
In 2015, Snapchat started offering geofilters to brands as an advertising platform. In the U.S., a national geofilter campaign reaches 40% to 60% of daily users, according to Snapchat's website. The company also unveiled a cheaper option for smaller businesses and individuals this year: on-demand geofilters. The starting price for one of these geofilters is $5 for up to 20,000 square feet of coverage. Companies including McDonald's Corp., Starwood Hotels & Resorts Worldwide Inc. and Yum! Brands subsidiary KFC have already launched location-based ad campaigns on Snapchat. The fried chicken seller offered special KFC-themed geofilters at more than 900 locations in the U.K., resulting in a more than 23 percent lift in visitation within a week of a user seeing the filter in a friend's Snap, according to a June presentation by KPCB partner Mary Meeker.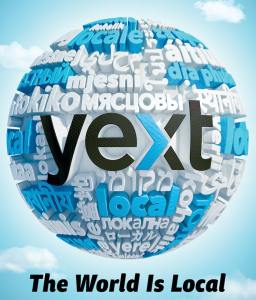 In mobile advertising, having location data is key to targeting the right audience with the most attractive content, Lerman said. While Snapchat has information about its users' locations, Yext would provide the information on brands. Yext's agreement with the app also limits what Snapchat can do with the data and ensures that only pertinent location information is shared, Lerman said.
Companies already use Yext's software to store, organize and update location-related information — data about store addresses, corporate offices, latitudes and longitudes and dimensions, hours of operation and contact details. The company integrates its services with more than 250 online location-based tools, such as Google and Apple Maps, Facebook Inc. and Yelp Inc. Whenever a client enters new information about, say, hours of operation, into Yext's software, that data is automatically updated on all these services.
Yext clients won't pay extra to use the service connecting their location information to Snapchat—it's available as part of the midtier software packages and above, Lerman said, though they'll still have to pay Snapchat to put the filters on its app. Adding features like this increases the value of Yext's products and could help the company sell more software or add new business, he said. More than half of Yext's customers will immediately be able to take advantage of the new feature, Lerman said.
Source: Internet Retailer