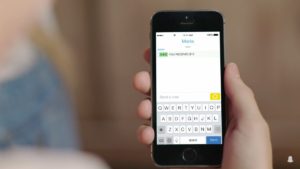 Snapchat is putting an end to its peer-to-peer payment feature, ending a four-year partnership with payment processor Square.
According to TechCrunch, Snapcash will be dropped from the app on 30 August, as discovered in a deprecation message buried within Snapchat's code.
This has since been confirmed by Snapchat, saying: "Yes, we're discontinuing the Snapcash feature as of 30 August 2018. Snapcash was our first product created in partnership with another company – Square. We're thankful for all the Snapchatters who used Snapcash for the last four years and for Square's partnership."
Snapcash enabled users to connect payment methods to the app and pay back money to friends that they owe them.
However, the feature has been more commonly used to pay for explicit photos and videos on the app, as opposed to paying someone back for food, drinks, or taxis.
Furthermore, there are a host of other apps enabling people to complete peer-to-peer money transfers like PayPal, Square Cash, Venmo, Zelle, Google Pay, and Apple Pay.
Source: Mobile Marketing Magazine