Snapchat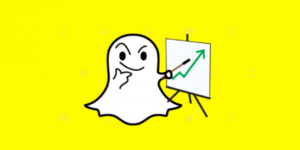 parent Snap beat Wall Street expectations for the first time since the company went public almost a year ago, in the fourth quarter of 2017.
Snap reported impressive revenue and user growth, and saw its stock price soar more than 20 per cent to finally give investors something to smile about.
"We ended 2017 confident that we can grow our Snapchat community and monetise our products more efficiently than ever before," said Snap CEO Evan Spiegel in an earnings call. "With our plans for user growth, augmented reality, and content in 2018, I have never been more excited about the future of our business. We're going to keep up the hard work and stay focused on the big opportunities ahead."
Revenue grew 72 per cent year-over-year (YoY) to reach $285.7m in Q4 2017, above analyst estimates of between $252m and $255m. Meanwhile, the company suffered a net loss of $350m – almost $100m better than Q3 2017 – compared to Wall Street estimates of between $405m and £410m.
Daily active users (DAUs) of the Snapchat app increased 8.9m in the quarter, or five per cent quarter-over-quarter, to 187m. Compared to Q4 2016, the app is up 18 per cent, adding 28.8m DAUs.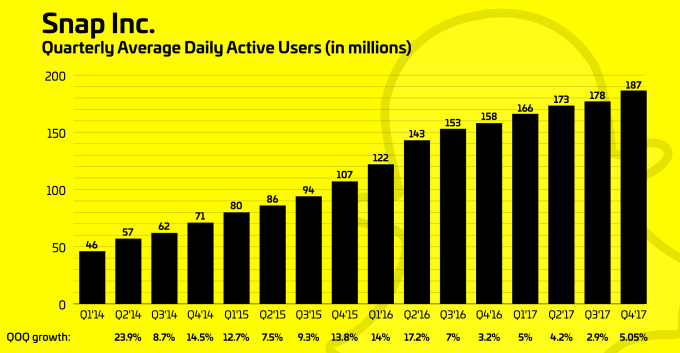 Looking ahead to this year, Snap is predicted to generate $1.47bn in worldwide ad revenue – up considerably on the $825m achieved in 2017 – according to eMarketer estimates.
App usage in the US is on course to reach 86.5m monthly active users, while UK users are set to grow to 16.2m.
"We're still waiting to see what happens with Snapchat's app redesign that separates friend content from media content, since it hasn't rolled out to all users yet," said Debra Aho Williamson, principal analyst at eMarketer. "In particular, we want to see if there are any changes to the way users engage with Snapchat once their interactions with friends and family are separated from publisher, influencer and brand content. Can Snapchat find ways to draw users into that content? If not, the app may lose a lot of traction with publishers and marketers."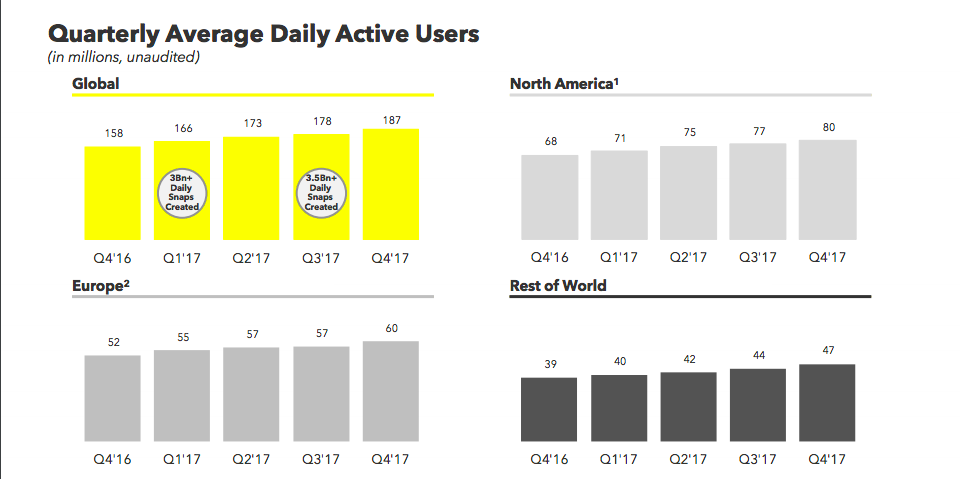 Yuval Ben-Itzhak, CEO of Socialbakers, added: "If the redesign delivers on its promise to serve quality content in a targeted way, it could prove to be just what Snapchat needs to increase eyeball time on the app. It could also be a great opportunity for marketers to reach and engage their audiences with well-targeted promoted content, while positively impacting Snapchat's bottom line."
Source: Mobile Marketing Magazine