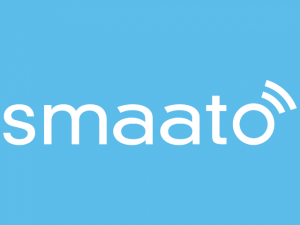 Smaato, the leading global real-time advertising platform for mobile publishers and app developers, announced that their Automated Traffic Curation (ATC) product significantly reduces costs of programmatic bidding for Demand Side Platforms (DSPs).
The machine learning technology, which has been active and improving for the last year, culls less relevant inventory before reaching a demand partner's platform — saving partners' time and expense in sorting and processing, in order to find the highest value opportunities for advertisers. The product is available for all of Smaato's 260+ DSPs and is particularly well suited to high-volume buyers.
"Automated media buying platforms process an enormous quantity of available inventory for every bid, which makes it difficult for them to select the placements with the most revenue potential. Smaato's ATC feature automatically filters irrelevant inventory before reaching a DSP's platform, allowing them to take advantage of the best quality options rather than miss opportunities due to cost restrictions," said Freddy Friedman, Chief Product Officer at Smaato.
Header bidding, implemented by digital publishers to manage programmatic advertising, has caused an explosion in bid request volume for demand platforms. Digiday reported that DSPs have become inundated with four to five times more bid requests in 2017 than one year prior due to header bidding. This additional volume creates an enormous strain on infrastructure costs, analytics, bid management, and revenue optimisation capabilities causing some companies to simply remove excess requests, rather than properly sort and find the optimal ones for their advertisers.
Smaato's ATC optimises the bid stream using machine learning that analyses bidding behaviour and improves with accuracy over time across different inventory types. This process ensures that DSPs not only reduce their overall costs of processing volume but also get more relevant inventory. ATC also features customisable controls so that DSPs have the ability to manage inventory volume based on their own business needs.
"ATC delivers custom efficiency within the bid stream for high volume partners, which reduces DSP cost and increases the availability of the most valuable placements per DSP," said Gerry Louw, Chief Technology Officer at Smaato. "We see that streamlining the mobile media supply chain significantly improves performance for buyers, sellers, and technology companies, and Smaato's ATC is a powerful tool to help achieve this goal."
Source: Smaato