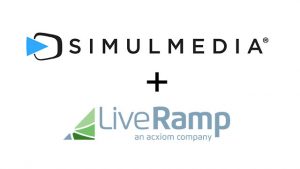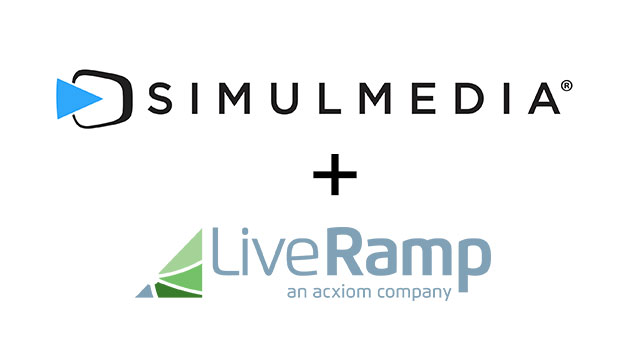 Simulmedia and LiveRamp, an Acxiom company and leading provider of omnichannel identity resolution, announced a strategic partnership enabling marketers to activate their first-party or CRM data on national TV in the US.
TV advertisers who activate with first-party data can make their media dollars go further and gain valuable insights to improve all their advertising. And as a result, consumers receive more relevant, engaging content from advertisers.
Simulmedia's Performance TV platform is powered by second-by-second device viewing data from millions of US households. Its campaigns combine data-driven targeting with patented, predictive algorithms to deliver cost-efficient reach at national scale, and provide brands with actionable insights they can use to benchmark performance and optimize future campaigns.
LiveRamp's IdentityLink solution allows marketers to create an omnichannel view of the consumer, resolving first-, second-, and third-party data to a privacy-complaint identifier that can then be activated in the Simulmedia platform as part of people-based marketing initiatives.
"Our partnership with LiveRamp is a major step in making first-party data automatically actionable for TV targeting and measurement," said Dave Morgan, founder and CEO of Simulmedia. "This partnership empowers marketers to use their granular customer data to create highly targetable segments. We've measured a doubling of conversion lift from TV ads when marketers use target audiences created from CRM data."
"People-based marketing with TV is rapidly transforming, and this partnership helps advertisers target and measure highly tailored audiences at the individual level," said Travis May, LiveRamp president and general manager. "We're pleased that an innovative company like Simulmedia can leverage LiveRamp IdentityLink to help advertisers activate their first-party data on TV and measure significant lift."
Source: Simulmedia