Airport Authority Hong Kong partners with JCDecaux Transport to proudly announce the newly launched innovative digital (O2O) advertising platform on the airport authority's mobile app "HKG My Flight" to connect with passengers and maximise the audience-reach synergy of Hong Kong International Airport advertising.
The award-winning "HKG My Flight" mobile app developed by Airport Authority Hong Kong, is designed to create a personalised passenger experience via the mobile app. Air passengers can access to real-time flight information, airport navigation, and enjoy connection to free Wi-Fi upon arrival at Hong Kong International Airport. 
World-renowned beauty brand Shiseido has taken the lead in capitalising this innovative digital (O2O) advertising solution to enhance audience engagement. Shiseido's Splash Ad will appear at the landing page while the airport's mobile app is activated. When app users approach the duty free area, a push notification is sent to the mobile phone via Beacon technology to indicate a promotion is nearby.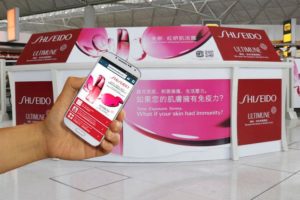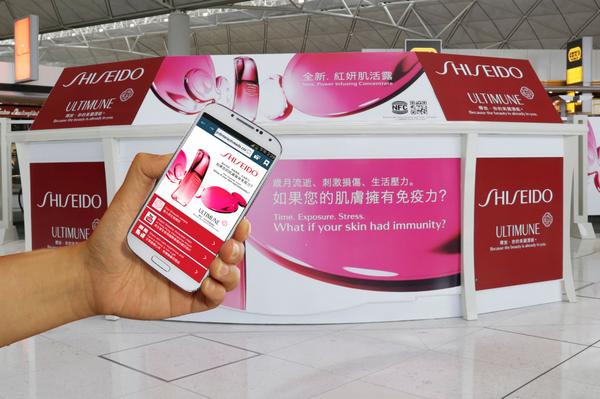 The push notification drives users to the campaign website, allowing them to register their personal data in order to redeem beauty samples at Shiseido's duty free counters. This allows online and offline merged (OMO), which perfectly demonstrates how technology is used to drive customers to shops.
Non-app users are not excluded from this campaign. As Shiseido's OOH ads on digital panels at the airport are embedded with QR Code, scanning of which mobile users can access the campaign website to enjoy the promotional offer. Through the online engagement, another call-to-action will invite mobile users to download the "HKG My Flight" mobile app.
This innovative drive-to-store O2O advertising solution will significantly benefit travel retailers and enrich passengers' airport experiences, hence producing unprecedented traffic drive to augment retail ROI for international brands' campaigns at Hong Kong International Airport.
Source: JCDecaux Transport