German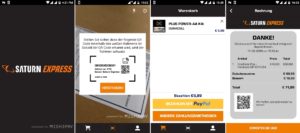 multinational electronics retailer Saturn has teamed up with MishiPay, a mobile self-checkout platform, to introduce 'Europe's first' cashierless store.
The Saturn Express pop-up store in Innsbruck, Austria at the Sillpark shopping centre is a pilot project for the technology. It gives shoppers the chance to purchase audio devices, games, accessories, and more without ever having to go through an in-store checkout process.
"The launch of Saturn Express is another solid step in our journey to revolutionise in-store," said Mustafa Khanwala, CEO of MishiPay. "By launching Europe's first cashierless store Saturn Express, MediaMarktSaturn is leading by example for every retailer in the world. It's a clear path forward to step-up their in-store journey by bringing the best of the online checkout experience to the physical store, using our Scan, Pay and Leave technology.
"The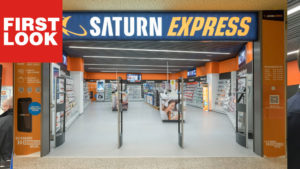 fact that this is the only checkout method in the store, is an amazing step towards this goal and a testament to Saturn's brand, that puts customer experience at the forefront of innovation."
Through the Saturn Express app, customers simply have to pick up the products they want, scan them with their device and pay for them, then leave with their items. The 'Scan Pay Leave' platform is also available through a mobile web app.
Saturn's trial comes just after the Co-op began trialling its 'pay in aisle' cashierless technology, built in partnership with Mastercard.
Source: Mobile Marketing Magazine