S4M announced the release of a brand-new ad format, the Pass-to-Store. The creative new ad format provides advertisers with a method to drive incremental in-store visits with smart proximity-based push notification retargeting.
With this new ad experience, shoppers download a card with a promotion or invitation offered by an advertiser, which is then saved directly into their mobile phone wallet, compatible with both Android and Apple.
The ad can be designed to offer event tickets, promotions, discounts or a simple sales reminder. Once the card is saved in the user's wallet, the Pass-to-Store ad can trigger a location-based notification to remind consumers of their available offer as they enter into a designated proximity of a store location or an event venue.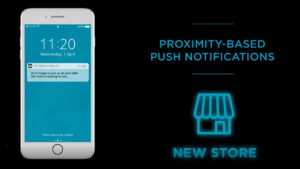 The ad format also provides advertisers with the ability to push notifications from consumers' wallet applications based on a specific date and time.
With the Pass-to-Store, an automotive dealership hosting an open house can not only push reminder notifications to consumers when they are in a set radius around the dealership but can also deliver the notifications on a pre-determined day and time.
Notifications are pushed directly from the user's wallet application, essentially acting as owned media for brands to retarget users that have interacted with their ad. Now advertisers can effectively re-engage consumers by strategically delivering communications at a given time or place to increase the chance of incremental in-store visits and create more effective ad experiences.
Christophe Collet, Founder and CEO, said: "We are very excited by the release of the new Pass-to-Store format. It is the perfect technology to bridge online advertising at scale with what consumers are experiencing in real-time, at a very local and targeted level. Brands can stay top of mind with their consumers by being able to focus their efforts where their retail stores and locations actually are!"
Source: S4M