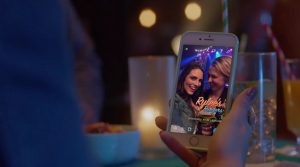 Predictive marketing platform Rocket Fuel has been named a Snapchat Certified Partner, bringing inventory such as custom filters, long-form video, app install and web view to brands looking to advertise to Snapchat's 143m users – as of the company's Q2 2017 earnings report.
Being a partner, Rocket Fuel can enable advertisers to measure the success of their ad units, while also getting to Rocket Fuel's existing support for connected TV, instream and outstream video, and full episode player.
"We're excited to integrate Snapchat into our predictive marketing platform, allowing Rocket Fuel brands to use its highly engaged audience, unique ad formats and measurement," said Randy Wootton, CEO of Rocket Fuel. "Our goal is to provide brand marketers with the most well-rounded video solution that also allows them to take advantage of our industry-leading AI and moment scoring technology so they can seamlessly connect with the right person at the right moment with the right message in today's often noisy digital environment."
The integration will be available to Rocket Fuel customers in all markets where Snapchat has a presence.
Source: Mobile Marketing Magazine