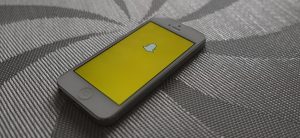 Snapchat is reportedly developing a new ad product based on scanning print materials or another screen with the smartphone camera, QR code-style, in order to unlock content in its app.
According to The Information, a potential use case would be as a way of accessing special offers. The product is set to roll out this autumn – unless it gets killed off before it reaches market, which is always a possibility.
This is just the latest example of Snapchat searching for a new way to monetise its incredibly popular app. The company's ad offering saw a major expansion in June, and recent months have also seen a patent for ads served based on recognition of real world objects.
More officially, Snapchat has also introduced a new feature today, Geostickers, which could also potentially act as a revenue source for the company in future.
Similar to the app's existing Geofilters, these are customised images unlocked based on the user's current location – initially in 10 cities, from London to Honolulu, São Paulo to Riyadh – which can then be overlaid onto the user's photos.
Source: Mobile Marketing Magazine