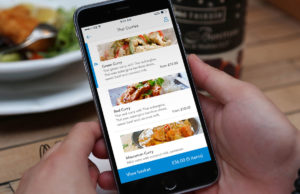 Digital ordering platform, Preoday, and Optomany, specialists in secure, omnichannel payment processing technology, have announced a strategic partnership to provide hospitality businesses with innovative, integrated payment solutions.
In combination, Preoday and Optomany will enable hospitality businesses to take digital orders and payment the way they want, confident in the security of the technology. 
Aiming to address the entire payments ecosystem, including online, mobile and in-store, Optomany recognises that one size fits all is not an effective method for business. Consequently it has chosen to take an agnostic approach, making true omnichannel payment processing a reality. This ethos gels perfectly with Preoday; its equally flexible API means it is able to integrate seamlessly with any ePOS system, as well as loyalty, CRM and printer technologies.
Due to their multiple acquirer connections, customers of Preoday and Optomany will benefit from a streamlined onboarding and payment management service. Customers will further be advantaged by the flexibility to switch payment provider without the need to make configuration changes within their Preoday platform.
Adrian Wilding, CEO of Optomany comments "We're delighted with our new partnership with Preoday, which will open up a brand new sales channel for our partners and customers operating in the hospitality sector. Businesses which currently use Optomany for in-store and online channels can now add the capability for in-app payments, whilst continuing to enjoy consistent tokenisation, reporting and help desk support across all channels. Our partnership with Preoday strengthens Optomany's omni-channel proposition and addresses the changing ways customers want to pay. Optomany, our ePOS partners and our customers are excited about the opportunities this collaboration presents."
Nick Hucker, CEO of Preoday comments: "Optomany is an ideal strategic partner for us, its omnichannel focus and emphasis on usability and security ties perfectly with our own ideas about technology and customer service. We aim to make pre-ordering a simple, enjoyable process, and its payment solutions will play a significant role in meeting that objective. We are excited to start working in combination with some amazing businesses, and together, help them achieve their own goals."
Source: Preoday