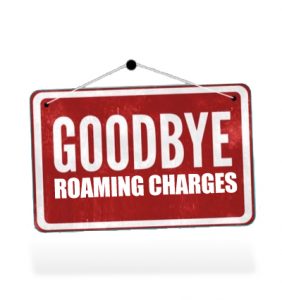 Up until recently, the thought of turning on your mobile data when abroad may have seemed like a ludicrous idea. It seemed that each year brought with it a fresh batch of horror stories about holidaymakers being hit with monster mobile phone bills after downloading movies while overseas, and I'm sure you must have heard the one about the British holidaymaker that racked up a £20,000 mobile phone bill after she used her internet to upload photos to Facebook whilst on holiday in Turkey.
But, thanks to a proposal put forward by EU regulators in 2015 to force operators to offer the same service to phone users throughout the EU, an agreement to end data roaming charges was finally put in place from 15th June this year. So, huge mobile phone bills ruining your time abroad are finally a thing of the past –  in Europe at least!
With most of us now relying heavily on apps to carry out many actions in our daily lives, at least we won't have to roam around like lost puppies any longer when trying to navigate ourselves in a foreign country. Just think, no need to have a physical map to find your way around or, heaven forbid, have to actually speak to someone, from translation to restaurant finding, from security to currency, there isn't a query that can't be settled by an app when abroad.
Now that we are well into holiday season, and with the data roaming charges now far more relaxed, we thought it would be an opportune time to share 5 top apps to use abroad.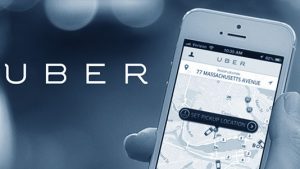 1) Uber – for transport
Uber, of which you are probably already aware, is a  ride sharing app for fast, reliable rides in minutes. Uber often gives fairer prices than taxis and the fare is pre-paid on your bank card – so no worry if you don't have the right currency. In a nutshell, you can use this app and pay like a local, but all with using your existing account. Stress over!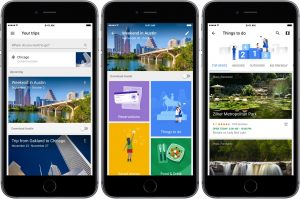 2) Google Trips – for itineraries
Google Trips helps you organise your travel plans and figure out what to do when you get to your destination. It collates details like flights, hotels and car reservations so you have everything you need for your travels in one place. It also offers editorial guides to more than 200 countries and can make personalised recommendations based on your Google history. Creepy, but cool.
3) Google Translate – for translations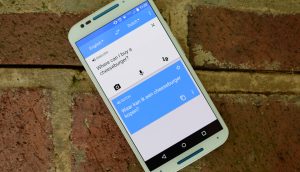 This app has so many nifty features that stretch far beyond basic translation. To start with, it can translate between 103 languages through text and even offline it can translate between 52 languages. Then, if you want to write instead of type, it'll translate your handwriting. Where this app shows it's extra value is with the camera feature; all you need to do is point the camera at the text and it instantly translates. (Great for road signs, restaurant menus etc.) You can also save translated words and phrases into the phrasebook for future reference.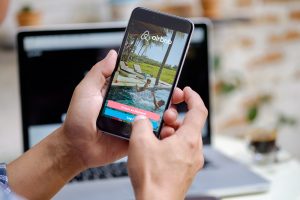 4) Airbnb – for accommodation
Air BnB is an excellently crafted app, allowing you to book accommodation from over 2.5 million homes in over 191 countries. You can search by price, neighbourhood, amenities and more. It allows you to book last minute accommodation or long term rentals. Plus, you can book experiences, where you're led around local hot spots by local experts! Handy!
5) Oanda – for converting currency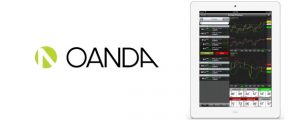 It's pretty self-explanatory – Oanda allows you to convert 190 different currencies, which can be great when you're trying to work out how much you've spent or if you're getting a good bargain. The app lets you keep frequently used currencies on quick access, and use a big-button keypad to quickly enter conversion amounts. Plus, you can specify Interbank rates, or use a percentage add-on to better predict the actual rate charged by your bank or credit card company.
So, instead of switching your mobile to airplane mode, you can now make the most of the apps available to you when abroad. Whether it be to find a bargain, a taxi, a hotel or a new friend – the end of data roaming charges means the start of information at your fingertips when away.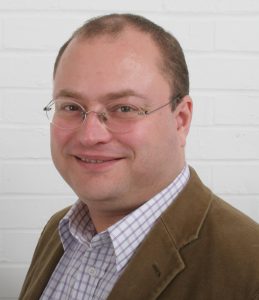 Article By Paul Swaddle, Co-founder of Pocket App
About Paul:
A self-confessed 'gadget geek,' Paul has been working at the leading edge of mobile technology for the past 15 years. He co-founded Pocket App, the UK's largest independent app developers, in 2011 to bring the creative and technical development elements of mobile technology together under one roof.
Paul's extensive industry knowledge and renowned reputation in the app development sector resulted in him being headhunted for one of the judging roles for the acclaimed BBC Television flagship programme, The Apprentice, in 2015.
Source: Pocket App