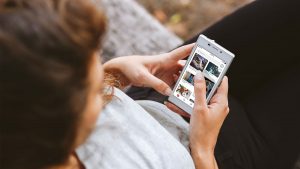 Pinterest said it is making a bigger push into search by launching Pinterest Search and Lens on users' home feeds to cater to increasing mobile and visual searches among consumers.
This includes a new search bar at the top of the home feed in the Pinterest iOS app that allows users to simply type what they're looking for instead of having to open the Explore tab.
In a blog post, Pinterest said visual search tool Lens is also available in the iOS home feed and the update is coming soon to Android.
In addition, the recommendations users find in their home feeds are updating instantly based on what they're saving and searching for on Pinterest. The platform is eliminating Pins that are exact duplicates.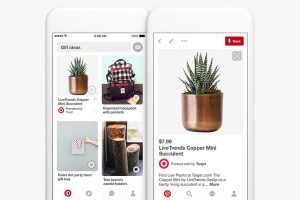 Pinterest said it wants to make it easier for consumers to search for ideas on their phones because an increasing number of people are doing just that – monthly mobile text searches are up 40% over last year and nearly 85% of all Pinterest searches now happen on mobile phones.
What's more, Pinterest said millions of users start searching two to three months before making a purchase – and when it comes to holiday planning, some users start up to eight months early.
Traditional search engines work when consumers want to know something specific, but Pinterest said it is where people come when they're not quite sure what they want yet.
"Maybe they're looking for ideas for what to do today, or what to wear. They're open to possibilities," the platform said. "And when they come across an idea that looks good, they can explore related ideas until they find exactly what works best for them."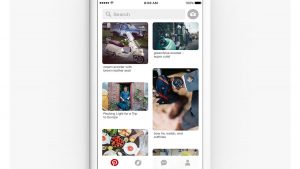 In fact, 73% of Pinterest traffic comes from people who start off their search with one to three keywords. And 97% of all searches on Pinterest don't include a brand name.
This combination of early planning and open mindsets provides marketers with unique intent signals and Pinterest said increased search overall opens additional opportunities for brands to connect with consumers.
That includes: Launching shopping campaigns that use existing product feeds to create Promoted Pins that reach potential customers as they search, as well as using keywords with new features like match types, negative keywords and keyword-level bids to target search terms with more precision.
Pinterest said hundreds of advertisers are using search ads on Pinterest to reach their customers, including Hershey's, Stainmaster, Target, The Home Depot, Walgreens and Wayfair, and it plans to add new features and tools in the coming months.
Source: The Drum