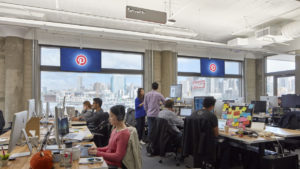 Pinterest has opened up its content marketing API to third-party influencer marketing platforms, making it easier for brands to work with influencers on the social network.
The influencer marketing program has been launched with eight partners – including AspireIQ, HYPR, Influence.co, IZAEA, Klear, Mavrck, Obvious.ly, and Open Influence – which have all integrated the API into their platforms. By opening up the API, businesses will be able to view key stats like monthly views, followers, impressions, clickthroughs, and saves associated with their influencer campaigns on Pinterest.
"Brands thrive on Pinterest because they reach 250 million people as they decide on ideas to try or buy next. We're delighted to announce a new way for businesses to partner with Pinterest influencers who connect with audiences at every stage of the consumer journey," said Aaron Ru, business and corporate development at Pinterest, in a blog post.
"This access eliminates guesswork for companies looking to identify influencers to create authentic branded content that resonates with their audience. Influencers can use these platforms to simplify the process of connecting with brands who want to hire them for Pinterest campaigns."
Source: Mobile Marketing Magazine