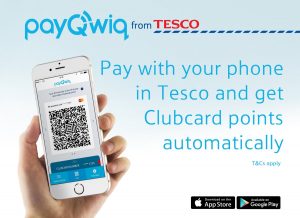 Tesco is making it faster and easier for customers to pay for their shopping by extending the availability of its mobile payments app, PayQwiq, to every Tesco store in the UK. This follows positive feedback from customers during the initial roll-out.
PayQwiq, available for both Android and iOS smartphones, allows customers to pay and also collect Clubcard points, all with one simple scan of their phone. To ensure customers can use PayQwiq to pay for their weekly shop and more, PayQwiq has a single transaction limit of £250. The app also provides customers with their transaction history and prominently displays their Clubcard points balance.
Mark Loch, Digital Wallet and Group Payments Strategy Director, commented: "PayQwiq offers customers a simple, convenient and secure way to pay that helps them save time at the checkout and collect Clubcard points with one simple scan of their smartphone. Since the initial roll-out of PayQwiq, customer feedback has been very positive and we are delighted to make PayQwiq available to all Tesco customers across the UK."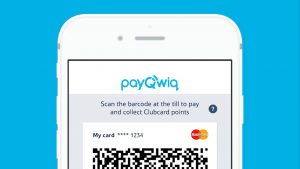 Customers can download PayQwiq from the App Store on their iOS device or Google Play Store on their Android smartphone. They can then register their debit or credit cards on the app, including the option to scan their card, allowing them to pay for their shopping (up to the value of £250) and collect their Clubcard points automatically at the checkout with just one scan of their phone.
To give customers a little extra, between now and 7th May 2017, new PayQwiq customers downloading the app will receive 50 Clubcard points with each of their first 10 PayQwiq transactions.
Source: Tesco