PayPal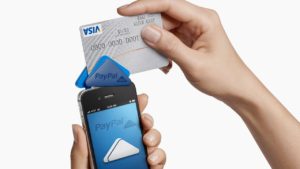 is looking to expand into something closer to a real bank, according to a report in The Wall Street Journal. It's beginning to roll out more traditional banking services to customers, including ATM-compatible debit cards, direct depositing paychecks, and FDIC insurance.
How PayPal can actually do this is fascinating since it doesn't actually have a banking license in the US. According to The Wall Street Journal, the company is getting around that by quietly partnering with several small banks that can provide those services. So behind the scenes, it's not PayPal running these services, but a Delaware bank handles debit cards, a bank in Georgia deposits checks that users take pictures of, and banks in Utah offer loans to customers and small businesses.
So far, PayPal has only been offering the features to a small group of customers. There's apparently no monthly fee or minimum balance to use the services, but users will have to pay ATM fees for using machines not in PayPal's network and pay over 1 percent of any check they deposit through the smartphone camera system.
According to Bill Ready, PayPal's COO, the company isn't looking to replace traditional banks anytime soon with the new service. Instead, it wants to offer banking options to customers that typically haven't been able to take advantage of them (something the company views as increasingly important in today's digital economy). According to Ready, if you already have a bank account connected to your PayPal account, "this isn't an account for you."
Source: The Verge