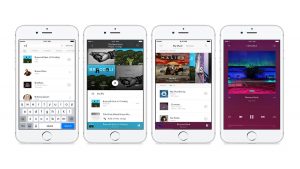 Music streaming service Pandora has introduced its first ever on-demand service, as it finally provides an answer to the services offered by the likes of Spotify, Apple and Amazon.
The new Pandora Premium service will cost $9.99 (£8.23) a month and enable users to experience Pandora's radio service, while also being able to search for specific songs and albums and add them to playlists. In addition, Pandora will offer personalised suggestions of the latest releases, an offline mode and a 'search that knows you'.
Previously, Pandora offered a service more akin to digital radio. Users would select an artist or a genre radio station and be provided a series of songs that related to their selection through Pandora's Music Genome Project algorithm.
"Every day tens of millions of people trust us to choose the exact right songs for them. That's why they spend more time with Pandora than any other music service," said Tim Westergren, founder and CEO of Pandora. "With Premium, we're leveraging our immense trove of data and everything we've learned about personalisation."
The service will roll out in a free trial to selected users on 15 March before wider roll out in the 'coming weeks'. Pandora says existing subscribers to its $4.99 Plus service – which provides users with the same original radio service minus the ads – will gain access to Premium for six months at no additional cost. It will be available on both iOS and Android phones, Google Chromecast, and integrated in the car with Android Auto, Apple CarPlay, Honda, Hyundai, and more.
Source: Mobile Marketing Magazine