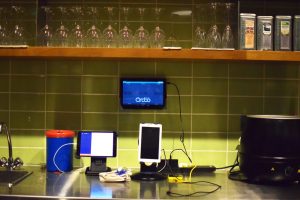 Mobile ordering systems must be built around a venue's existing operations and enhance their processes. If this fundamental concept is ignored, the fantastic benefits to owners' profitability and their customers' journeys will be lost.
Quick-service venues around the UK are right to be considering the value mobile ordering could bring to them. They can see large companies implementing exciting new systems to help them bring in more customers, improve sales by eliminating waiting times and collect customer information. However, simply overlaying new digitised systems onto their older physical brothers is causing real pain for the big guys in the food and drink industry.There are some lessons to be learned.
The Challenges of Innovation
Starbucks' new mobile ordering system, as reported by mashable and Bloomberg, is creating bottlenecks and long queues in stores. As customers wait to pick up their pre-ordered items, people are being put off from even stepping inside. Research from Columbia Business School shows that increasing a queue by even five people can lead to a 10% drop in sales. A recent investigation by Business Insider suggested that the coffee giant is now even considering having to completely changing the layout of its stores to accommodate mobile order pick ups.
Successful integration of mobile ordering relies on managing the digital queue; the system needs to improve the interaction between venue and customer, not just increase footfall. Starbucks sends the customer a waiting time estimate based on how busy the store is, meaning the customer might get there and just wait for 10 minutes at peak times. There is also no interaction between Starbucks' staff and the customer to tell them if an order is ready. The company just prints out and leaves a paper ticket or sticker with each order.
Technology Relief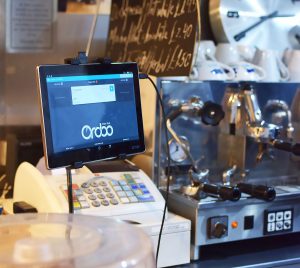 One way that venues can solve this major source of bottlenecks is through technology that takes into account how busy a venue is and builds that into the customer journey and operations.
If your mobile ordering technology provider can control the digital ticketing flow and alert the customer when their order is being made, you can eliminate needless customer waiting time in the venue. Staff can then tell them it is complete through an in-app notification, saving between 10-20 seconds per order at peak times. Venues can clearly see digital orders stacked logically in chronological order, and all this is communicated promptly to the customer.
At Ordoo we are doing just that! Too much demand for mobile ordering really doesn't have to be a problem. In fact, the answer is simple. We have solved this issue by enabling digital communication between the venue and their customers using simple, frictionless tech. Hospitality has always been about effective interaction with your customers, and we're just digitising this.
Our systems are built with the needs of customers and venues in mind from the get-go, and haven't been burdened by the legacy operational processes that Starbucks experience. I identified inefficient payment systems and manual ordering processes as the root cause to queues and ultimately, customer dissatisfaction. We hope the Ordoo platform let's quick-service venues carry on delivering great experiences to their customers.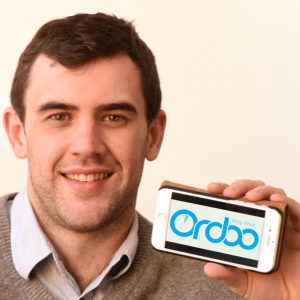 Article by Tom Dewhurst, CEO at Ordoo
About Tom:
Tom is the Founder and CEO of Ordoo, determined to make someone's day by saving busy people time collecting food and drink.
He likes to share his thoughts on how the hospitality industry is evolving and the role technology will play.
Source: Ordoo