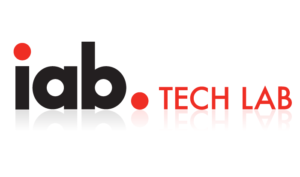 The IAB Technology Laboratory's Open Measurement Software Development Kit (OM SDK) has achieved tremendous support by measurement companies, global ad platforms, and major app publishers.
Today, the OM SDK is at various stages of deployment across hundreds of thousands of apps, with a combined global reach of approximately 2 billion devices, on iOS, Android and other platforms. A set of tools designed to seamlessly facilitate third-party viewability and verification measurement for ads served in mobile app environments, OM SDK simplifies and adds efficiency to a process that had previously involved various SDKs and systems.
Since the OM SDK's release in April 2018, the Media Rating Council (MRC) has expressed its support of the IAB Tech Lab's Open Measurement SDK certification program that ensures all parties are using this SDK correctly and uniformly. So far, 17 companies have been certified as such by the IAB Tech Lab:
U.S.: Flipboard, Gameloft, GetDabbl, Google, InMobi, intowow, inmarket, Pandora, Tapjoy
Europe: BuzzSDK, Display.io, Madvertise, Teads.tv
India: Pokkt, Verse.in
China: Bytedance
Korea: Mezzomedia's SIGNAL-PLAY and MANPLUS platforms
"With in-app advertising viewability and verification simplified and made more consistent, brands can confidently and more easily buy mobile app inventory," said Dennis Buchheim, Senior Vice President and General Manager, IAB Tech Lab. "I encourage buyers, sellers, and relevant platforms, to update their systems to support OM SDK and pursue OM SDK-enabled media. Let's continue the momentum toward simplicity and support better business relationships and results."
"The MRC has reviewed the IAB Tech Lab certification process and finds it has sufficiently stringent rigor for onboarding OM SDK data from an integrator," said George W. Ivie, Executive Director and CEO, Media Rating Council. "We encourage companies to integrate and use OM SDK."
"In the past, a lack of consistency in measurement artificially inhibited the growth of mobile in-app advertising," Paul Longhenry, Senior Vice President of Strategy, Corporate, and Business Development, Tapjoy. "The Open Measurement SDK gives our advertising partners an unprecedented level of transparency and measurement by enabling the independent, third-party reporting of their choice. Currently, around 75 percent of our inventory is OM-enabled and measurement is no longer the inhibitor it once was."
The IAB Tech Lab will continue supporting the adoption of the OM SDK. The onboarding guide is updated for campaign execution covering programmatic buying via Open RTB and using VAST and native ad formats. In addition, the compliance guide for certification of OM SDK integration has been updated for latest OMID API version. 
Source: IAB Technology Laboratory