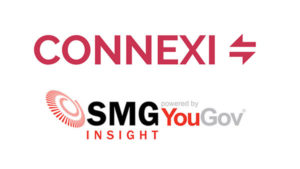 Connexi – the award-winning online sponsorship marketplace backed by the Crown Talent & Media Group and supported by SMG Insight launches today for brands, rights holders and agencies looking to form commercially relevant sponsorship partnerships.
The bespoke tech offers a unique solution for those within the sports and entertainment worlds looking to form commercially relevant partnerships. By using real-time data, fan behaviour insight and detailed search functionality, the platform has been designed to enable brands looking for rights holders and rights holders looking for brands to find each other, in the most time-efficient and effective way possible.
On launch, Connexi boasts an exclusive partnership with SMG Insight, the sports sponsorship research arm of YouGov. Utilising data from SMG Insight's SportsIndex data pool that combines YouGov's powerful data-gathering capabilities with deep sectoral expertise, the platform provides actionable insights which go beyond the numbers. This gives Connexi in-depth access to create winning sports and entertainment marketing strategies for clients, alongside giving rights holders and sponsors the ability to constantly assess performance, partnerships and strategies.
Connexi's board of senior executives includes Jonathan Durden, founder of PHD Media, Tim Crow, Ex-CEO of Synergy and well-known figurehead within the sponsorship arena and Jamie Salmon, the only rugby player to ever play for both New Zealand and England at international level. Launch clients come from the worlds of professional football, rugby, motorsport, NGBs, music and entertainment, including Fusion Festival and The Premiership Rugby.
Founder Rory Stewart-Richardson comments on the launch: "Connexi offers brands, agencies and rights holders a time efficient, data-driven process to find the most commercially relevant partnerships in the market. By partnering exclusively with SMG Insight we can dive a lot deeper into audience data than ever before, as well as pull on our other bespoke data points to drive more relevant and longer lasting deals."
Crow says: "Sports marketing and sponsorship innovation has always fascinated and driven me, and runs like a red thread through my career, so it was natural for me to get involved with Connexi. It's a breakthrough innovation in an area of sponsorship that's been crying out for it for years and is an area of sponsorship that brands, rights holders and agencies have found deeply frustrating & time-consuming for years. Connexi is the solution and given the overwhelmingly positive response we've had from the industry I've got no doubt that it is going to revolutionise the sponsorship ecosystem and result in more efficient and effective trading and better partnerships."
Durden adds: "When we founded PHD Media we filled a clear vacuum that had emerged in its previously static market, and it flourished into a $12 billion business. Connexi now has the same opportunity, to capitalise on a growing void for clarity in all areas of sponsorship and to match the right brands and agencies with the appropriate rights holders properties. I believe that Connexi has developed an informative, user friendly and transparent answer to revolutionise this sector, to the benefit of all parties and I'm excited to see it grow."
Source: Connexi