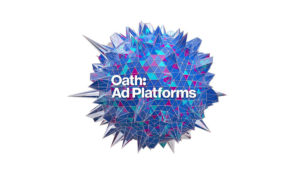 Oath has made programmatic audio ads available globally through its Oath Ad Platforms suite of marketing and advertising solutions.
Oath Ad Platforms launched in September, combining the assets of BrightRoll, One by AOL, and Yahoo Gemini into a single set of solutions. The addition of programmatic audio ads enables advertisers to reach podcast and streaming audio listeners through the demand side platform (DSP).
Advertisers will be able to target audiences through digital audio streaming services and supply sources including SoundCloud, Targetspot, and other through an integration with Rubicon Project. In addition, according to Oath, advertisers already utilising digital audio can make 'real-time' targeting and bid management changes 'on the fly' within Ad Platforms and have the opportunity to produce 'more personalised' audio advertising, such as contextual targeting.
Programmatic audio ads within Ad Platforms also enables advertisers to add audio to their video and display campaigns within the DSP to get a view of insights within one platform. And they can leverage the DSP's AdLearn capabilities for "unparalleled return on ad sales across all channels".
Last week, it was announced that Oath's parent company, Verizon, has plans to reorganise its business segments to reflect the types of customers it serves. This restructuring will see the telecoms giant shift its existing segments into Consumer, Business, and Verizon Media Group/Oath units.
Source: Mobile Marketing Magazine