O2 announced it will begin the rollout of its 5G network this year in the four corners of the UK. Belfast, Cardiff, Edinburgh and London will be the first to benefit from O2's 5G network. Other areas of the UK will enjoy rollout from 2020 to coincide with the wider availability of 5G handsets.
Following demand for its 5G testbed opportunities, from FTSE 100 and leading UK businesses, O2 is creating 5G innovation spaces across the country including in its Wayra accelerator hubs. The spaces will provide next generation 5G test environments accessible to business of all sizes alongside national launch to help fuel future innovation that will boost the British economy post-Brexit.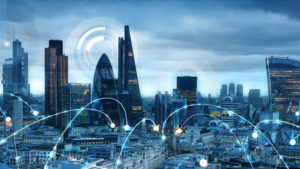 O2's call out to the FTSE 100 in July 2018 has led to leading UK businesses – across the construction, retail, transport and utility sectors – partnering with O2 to explore innovative 5G use cases. The use cases are anticipated to bring substantial business benefits by delivering efficiency savings while also having the potential to unlock new 5G enabled revenue streams.
Mark Evans, CEO, Telefónica UK, explained at the release of O2's full year 2018 results that, while the company prepares for 5G rollout in 2019, it will work to build a 5G Economy in coalition with British industry, making the case for 5G in the UK and exploring the possibilities of the latest mobile standard.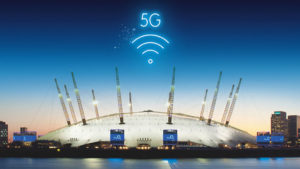 "5G is a promise of so much more – for consumers, business, industry and public services. O2 is working in partnership with British industry, encouraging businesses, big and small, to engage with the possibilities of 5G technology through both our testbed programme and launch deployment," said Evans.
"O2's 5G network will arrive this year and we want the next-generation of mobile services to launch with a bang. 5G will benefit customers from launch, with better speeds and improved customer experience.  Following the demand from our FTSE 100 trials, we are extending our testbed opportunities so that businesses of all sizes can work us to build the 5G Economy. Mobile is one of the UK's most powerful opportunities to strengthen our economy and improve the lives of British people and 5G is a significant milestone for this nation." 
Source: O2