Malaysian sound tech firm VAV has secured $557,000 in funding to expand its audio-based mobile targeting platform.
The startup uses inaudible sound waves to transmit digital content to smartphones, which it bills as a new way for businesses to engage consumers.
For example, a broadcasting company can embed VAV's inaudible audio signal into their program to send a notification to viewers' smartphones about a promotion or contest during airtime. The phones have to be installed with the broadcasting company's VAV-enabled app or any enabled third-party app.
The new funding comes from from Axiata Digital Innovation Fund, which is managed by Intres Capital Partners.
It will use the money to commercially roll out its sound wave-based solutions in Malaysia, and expand to other markets such as China.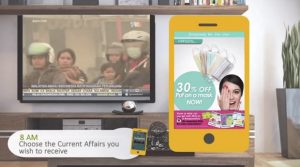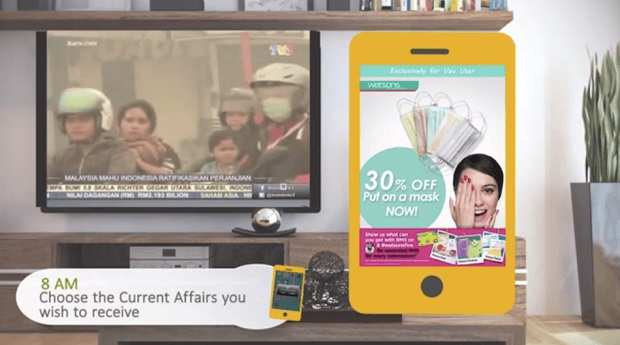 VAV delivers actionable messaging over audio-visual content coming from any form of media, including TV, radio, websites, Facebook, and YouTube.
"This timely injection of funds will allow VAV to fast-track and gear up the marketing of the VAV solutions to more media companies to help them enhance their advertising campaigns," says executive chairman Wan Kamarul Zaman Wan Yaacob.
"Through VAV applications, businesses will be able to optimize their campaigns as well as to be able to track campaign results and measure their impacts on a real-time basis," he continued.
Co-founder Alden Leong Qi Wen says broadcasting companies can use VAV to make a "second screen experience" for its viewers. "This means the broadcaster can send any message to the viewer about things other than advertising like a disaster happening somewhere. The broadcaster is the one that determines how the viewers can receive the content – whether through their own VAV-enabled app or through any third-party app that they allow to transmit their content."
VAV makes money in two ways: through licensing fees from clients who use its sound tech, and profit-sharing where it takes a cut of revenues from ad placements in VAV notifications.
Source: Net Imperative