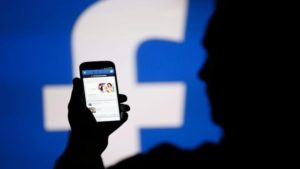 Some weeks ago Facebook announced the 'Your Time on Facebook' feature and now the company has started rolling out the feature for all its users across the globe. This new feature of Facebook is designed to help users in managing their social networking habits. It is similar to the Instagram's usage insights feature.
The dashboard reveals how many minutes a user has spent on the Facebook app on that particular device each day for the past week and on average. It also enable users to set a daily limit and receive a reminder to stop using the service after they reached the set limit.
Moreover, users can also access the shortcuts to the notifications, News Feed and Friend Requests from the settings. Users can access the shortcuts by going to Facebook' More Tab > Settings & Privacy > Your Time on Facebook.
The Facebook's Your Time Feature doesn't offer you the complete breakup of the time spent. As in you will not be able to know the time you spent separately is only available on the Facebook app and is not there for the desktop version.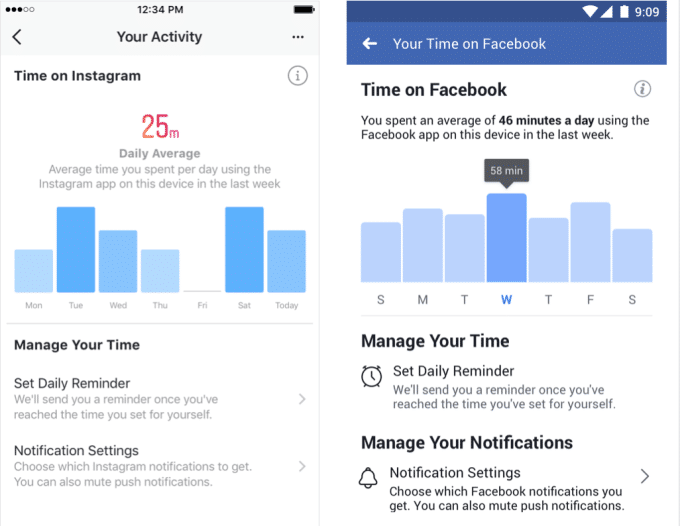 Recently, the question of digital wellbeing is gaining a lot of momentum. Both Apple and Google have also introduced a digital health feature for its users. Google introduced an app called Digital Wellbeing which will understand your habits, focus on what matters and will tell you to switch- off apps and spend time with family. For example, if you watch too much of YouTube or any other app, the Android dashboard will suggest you to take a break and talk to your family or friends.
On the other hand, Apple has a feature called Screen Time which will help you cut your smartphone time. This will allow you to get a deeper insight into how you are spending time using your iPhone.
Source: Gadgets Now