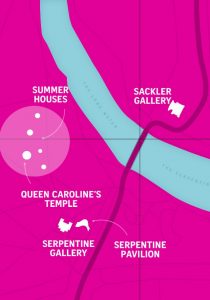 Starting in the summer of 2016, the Serpentine Galleries in Kensington Gardens, Hyde Park, have launched a free mobile guide app which will offer visitors extra content, interviews and curated tours.
The Mobile Tours will engage visitors through the Serpentine Gallery and the Serpentine Sackler Gallery and Pavilion with a fresh, digital take on art.
Free public WiFi is provided for visitors, who just need to open their mobile browser at the Gallery to hear recordings of the world famous American artist Alex Katz when visiting his Quick Light exhibition.
Etel Adnan's The Weight of the World can be experienced in the same way, with visitors being given the chance to hear the artist's thoughts on the colour red and Mount Tamalpais from their devices.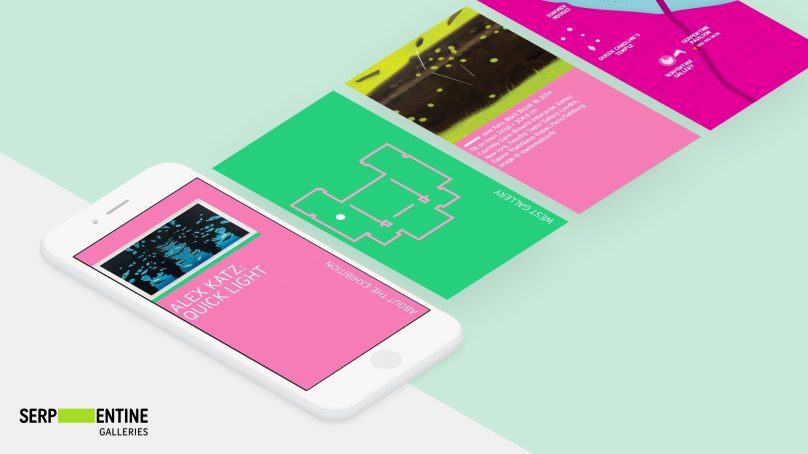 Architecture enthusiasts will also be able to find videos from the Bjarke Ingels discussing his work on the Serpentine Pavilion as well as each of the architects of the four Summer Houses.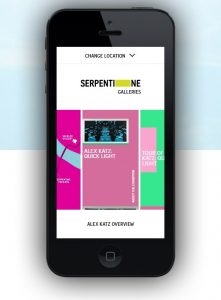 Organisers hope this new content will be a treat to old fans and a gateway to a new, younger audience by "promoting user-led experiences".
Also as part of the Gallery's new digital programme, younger visitors will also be invited to enter the: "Build Your Own Pavilion" competition, which aspiring architects aged between 8-14 can enter on their website.
This digital engagement project was sponsored by Bloomberg Philanthropies.
They created a $96 million fund specifically to help develop technology for enhancing visitor experience in US and UK galleries and museums such as the Art Institute of Chicago and London's Tate Modern.
Source: KCW Today