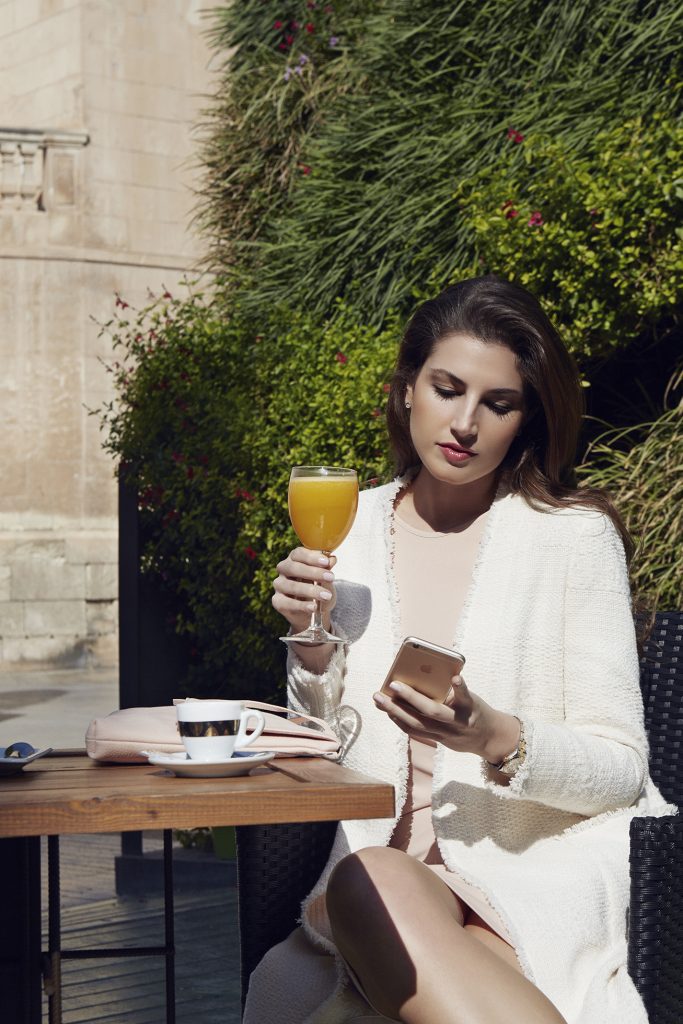 Spanish biotech company Monteloeder has signalled an exciting new era in nutrition with the launch of a trailblazing mobile digital solution that allows consumers to track the benefits of using its NutroxSun™ oral suncare formulation.
Two years in development, the new app harnesses big data, clinical science and the very latest persuasive technology to deliver real-time personalised information to consumers so they can see how NutroxSun™ is working to protect their skin from the sun. It engages with the user in a way that is friendly and fun, tapping into the trend for the 'gamification' of everyday life.
Powered by sophisticated artificial intelligence, the app combines key environmental information, including the current UV index, temperature and pollution levels, with personal information, such as skin type and the amount of NutroxSun™ ingested, to calculate a 'UV budget' for the user. The app will warn the user when their budget is close to being exhausted, and it can be topped up again by applying sunscreen. The app also keeps a close eye on levels of erythema – reddening of the skin by the sun – and warns the user if they need to take action to prevent or minimise it.
All recommendations made by the app are based on the results of several years' worth of clinical studies substantiating the benefits of NutroxSun™. A recent gold-standard clinical trial, published in a peer-reviewed scientific journal, demonstrated that consuming just 100mg of NutroxSun™ daily offers significant sun protection and anti-ageing benefits. Compared with a placebo, subjects using NutroxSun™ exhibited significantly better resistance to sunburn, increased skin elasticity, reduced skin wrinkle depth and decreased oxidation of skin cells.
Fernando Cartagena, Head of Global Marketing at Monteloeder, said: "The combination of an ingredient-plus-mobile technology is a compelling one for consumers. They appreciate anything that proves the nutrition products they use are really working. Our app harnesses digital technology to achieve this by demonstrating to users that their suncare-from-within supplement is protecting them as it should."
Monteloeder developed the app in partnership with UK-based Seven Sense, a digital technology business specialising in mobile healthcare solutions. It will be available globally to download from the Apple Store from 30 September 2016.
Mr Cartagena, continued: "Digital technology enables nutrition companies to interact directly with consumers, who value real time, personalised information much more highly than general information. Our app delivers this engagement, adding significant value to supplements that contain NutroxSun™. This marks the dawn of a significant new phase in how we market dietary supplements and ingredients to consumers, and how they use them."
NutroxSun™ is a blend of natural grapefruit and rosemary extracts supported by more than 10 years of research demonstrating its efficacy. With scientific evidence stacking up, Health Canada has issued approvals to Monteloeder for the use of three health claims relating to NutroxSun™, as follows:
Provides antioxidants
Helps to improve the skin's response to small amounts of UV-induced oxidative stress
Helps reduce wrinkle depth and increase skin elasticity
Source: Monteloeder