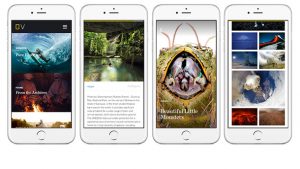 National Geographic Traveller (UK) have released a brand new Photography Magazine app and Kaldor is excited to announce its launch using Pugpig.
The digital magazine offers a behind-the-scenes look at some of the fantastic travel photography from National Geographic Traveller, including previously unpublished images from their photographers around the world. Their fully responsive app is now available across devices on iOS, Android and web and is absolutely free.
The app has an abundance of exclusive, digital-only content such as features, tutorials, and kit guides. Their photographers explain how they captured their winning images and provide tips for shooting in similar conditions. And using Pugpig's shopping module, users can browse Photography Magazine's kit guides and purchase any of the recommended camera gear from their editions. On top of this, the app also gives users access to exclusive competitions and giveaways.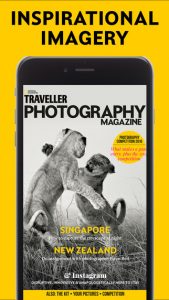 Jon Marks, CTO and co-founder of Kaldor says "We wanted to ensure that the Photography Magazine app would do justice to their fantastic content, especially their beautiful imagery. Working closely with the Nation
al Geographic Traveller team, we feel the end product is certainly a success."
Tamsin Wressell, editor of National Geographic Traveller Photography Magazine, says "The app is an ideal platform to give our readers further insight into the people behind the camera — some of the best in the industry. Plus, we showcase the unseen images from National Geographic Traveller (UK); those we may not have fea
tured due to space restrictions but which are equally as remarkable."
National Geographic's Photography Magazine app is available now on iOS and from Google Play and Amazon.
Source: National Geographic Traveller