Launching on the 17th March 2017 at Myer's VAMFF runway show, 'Catwalk to Cart' will be the first time any fashion brand in the world has enabled attendees of a runway show to shop a catwalk live from their seat.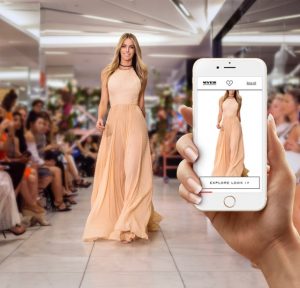 Built to deliver a direct sales outcome, 'Catwalk to Cart' is an idea that provides a new channel through which fashion brands can commercialise the significant investments they make in positional runway shows.
Michael Scott, EGM brand and marketing at Myer said: "We've seen many brands try and deliver direct sales outcomes from their runway shows. Shoppable videos and live-streaming are now commonplace, but the user experience is often clunky, integrating multiple products within a fast-moving video is hard and handing off to e-commerce carts has been problematic. Getting runway show audiences to buy product has been a challenge all fashion brands have been looking to solve for some time. It's really exciting that through 'Catwalk to Cart' we've been able to solve this."
By logging on to a purpose-built web experience, attendees at Myer's show will be able to see contextual information about outfits featured in the show on their mobile phones. As a model approaches, their outfit will automatically appear allowing the attendees at the show to quickly save items of interest in a personalized wish-list using a 'tinder-style' (swipe left/right) interface. At the end of the show, attendees can review their wish-list and transfer products they want to buy directly to the shopping cart on myer.com.au for purchase.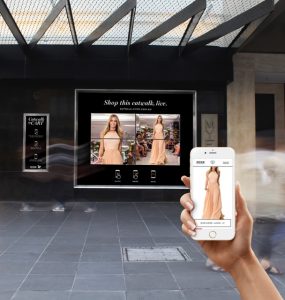 Every attendee's experience will be perfectly timed so as a model comes into view, the corresponding outfit appears on their phone. Myer's VAMFF runway is a 280 metre loop around Myer Melbourne's womenswear department so ensuring that each of the 2000 attendees' mobile phones sync perfectly with the model that is nearest them has been a complex undertaking.
Chris James, ECD digital, Clemenger BBDO Melbourne said: "Each item in the show has been carefully selected, photographed, assigned to a model and uploaded on to the mobile web destination. This allows us to augment a personalised experience to users' phones without having to build an app. More importantly, by simplifying the user experience we've removed a number of barriers to getting people through to the checkout."
After the show, Myer will be rolling out the same 'Catwalk to Cart' mechanic across oOh!media's digital screens around Melbourne and in Myer Melbourne's windows. A looped video of the show will be displayed on these screens with specific call to actions explaining how passers-by can interact using their mobile phones (in the same way attendees of the show did). As at the show, the outfit displayed on a customer's mobile phone will correspond exactly with the outfit the model is wearing in the video. As the models and outfits on the video change, so do the outfits displayed on customer's mobile phones.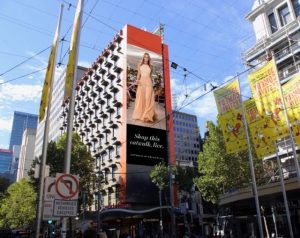 Brendon Cook, CEO, oOh!media said: "This campaign sets a new benchmark for Out Of Home and mobile engagement and will amplify the one-day event over a few weeks in the heart of Melbourne's fashion precinct. The fashion parade will be a visually stunning broadcast from oOh!'s 6-storey high Bourke Street Mall digital billboard and on digital screens inside the Emporium. Thousands of shoppers will be impacted who are actively looking for fashion inspiration, which will help drive sales both online and in-store."
Credits:
Client: Myer
Executive General Manager, Brand & Marketing: Michael Scott
GM Marketing Strategy & Communications: Kellie Lennon
Digital Experience & Product Development Specialist: Robbie Tutt
National creative Lead – Mish Norris
Event Specialist – Laura Knight
Agency: Clemenger BBDO Melbourne
Creative Chairman: James McGrath
Chief Creative Officer: Ant Keogh
Executive Creative Director, Digital: Chris James
Executive Creative Director, Myer: Helen James
Creative Director, Myer: Tania DeMasi
Managing Director, Myer: Simon Lamplough
Director of Digital: Ben Kidney
Director of Retail: Pippa O'Regan
Operations Director, Myer: Sharon Adams
Senior Producer: Scott Chapman
Head of Digital Production: Christian Russell
Digital Producer: Maryne Muroni
Account Director: Tina Fouyaxis
Senior Designer: Adam Hengstberger
Design: Kirsty Briggs
Design: Gemma Wilson
Lead Developer: Luke Deylen
Front-end Developer: Todd Armstrong
Tester: Sonali Bhattacharya
Media: Ikon & oOh!Media
Source: Campaign Brief