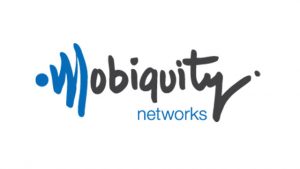 Mobiquity Networks, a next generation location marketing and data insight company that operates a nationwide location‐based mobile advertising network of beacons, has partnered with a major weather related app to join its App Publisher Network. This app will add approximately 70 million US downloaded users to Mobiquity's existing publisher network.
The Mobiquity Publisher Network is comprised of apps that have integrated Mobiquity's location SDK. The Mobiquity location SDK provides precise real-time first party location information for use in marketing and research.
Mobiquity Networks utilizes the location data to create highly relevant location based ads, audience segmentations and attribution reports. These services allow brands to better reach their customers and potential customers while helping them understand the effectiveness of their advertising campaigns.
"With this partnership we have greatly expanded the reach of Mobiquity Networks" said Tom Arnost, Chairman of Mobiquity Networks. "As the app continues to scale, since our recent launch, we have documented over 2 billion data points of valuable first party location data. Now brands have even more opportunity to understand their customers and better provide them with information on their products and services."
Source: Mobiquity Technologies Inc.